Wholesale 30mm,35mm,40mm lashes for USA/UK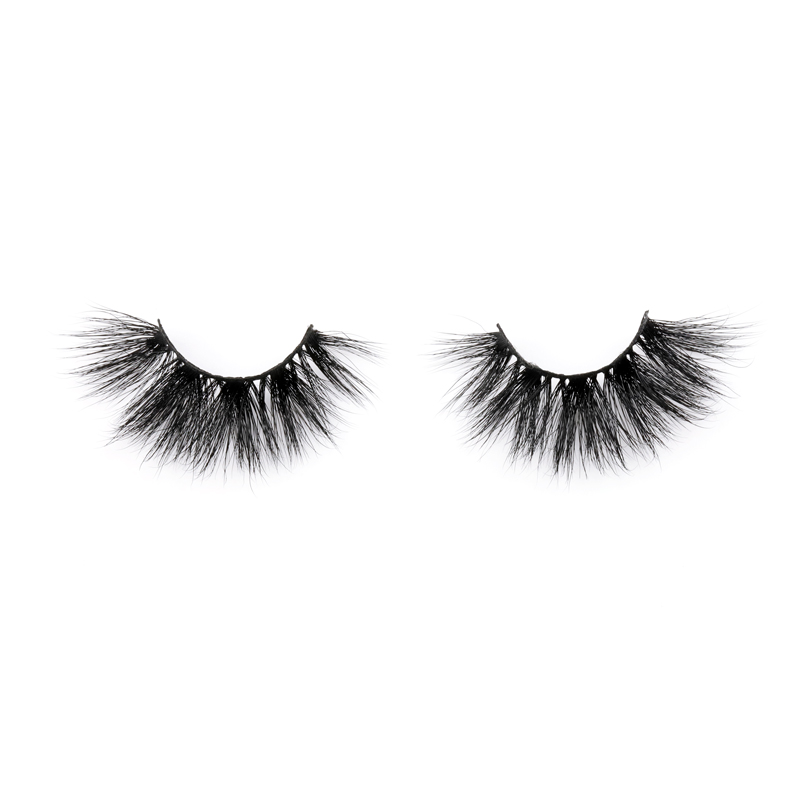 1, The brief introduction of long strip lashes

The 30mm,35mm and 40mm lashes are made of 100% real mink fur from the dropping hair of minks, no any cruelty.
Real mink 30mm,35mm and 40mm lashes are soft and comfortable, easy to install on eyes.
The materials are carefully selected and sterilized, no chemical and no pungent smell , so no any harm to eyes.
The 30mm,35mm and 40mm lashes are 100% handmade by our experienced workers, they can be used 20-25 times with proper care.
Though the eyelashes are long, the 30mm,35mm and 40mm strip lashes are lightweight, no heavy burden on eyes.
There is a specialized inspector in our company who can check the quality before send to customers. Therefore the quality can be 100% guaranteed.
2, The reason that why the customers in the UK and US like to wear 30mm,35mm and 40mm lashes
The length 30mm,35mm and 40mm strip lashes, super warped eyelashes with flared effect to enlongate your eyes.
Also, 30mm,35mm and 40mm strip lashes increase the length and volume, thus add the depth to your eyes and easy to add the perfect drama to your bold look.
You will look like a doll or an attractive women depends on your personality by wearing 30mm,35mm and 40mm strip lashes.
Besides, The eyes of Europeans and American people are more sunken , so they like long strip lashes.
3, Suitable people and occassions
When you go to a party or a nightclub, you want more obvious eye makeup, which requires this gorgeous, deep fake 30mm,35mm and 40mm eyelashes.
Its fur is strong, the whole is fan-shaped, as long as you stick to eyes that can immediately show the electric eye effect, even in the dim light still has the very existence feeling, does not need to worry about being eaten by the eye makeup at all.
The stem is soft and it is comfortable to wear. It is recommended to friends who like exaggeration style.
Usually the European and American people are double eyelids, so I suggest that you choose cross type of 30mm,35mm and 40mm strip lashes. Because 30mm,35mm and 40mm strip lashes are dense and dramatic, which can stand out your charming eyes.
When attending weddings or banquets and other occasions where you need to dress up, many people will paint a beautiful makeup. If the eye shadow and eyeliner themselves are already full of sense, the black fake 30mm,35mm and 40mm eyelashes. eyelashes can complement each other. However, because black eyelash already has the effect of emphasis.
4, How to choose eyelashes according to your eyes
▲Round eye:
The person with round eyes can choose long and curly eyelashes, the middle is long and two sides are short will show more lovely original.
▲Almond and peach eyes:
These two eye types are suitable for slightly long and slightly curly false eyelashes, eye tail is slightly longer.
▲Danfeng eye:
The person with this eyes are suitable for a shorter eyelashes, short front and long back, the best effect is that single eyelid part is 9 mm; double eyelid part is 10 mm.
▲European eye:
European double eyelids have always been most in line with the public aesthetic. Any eyelash looks good.
Natural; medium-long, long and curly large fan are also fine.
5, The ways to extend your eyelashes
▲Chinese herbal medicine can be used to apply eyelashes and brush eyelashes to promote eyelashes growth.
▲The growth fluid of eyelashes can activate dormant hair follicle cells, enhance hair follicle absorption and provide nutrients, thus promoting the rapid growth of eyelashes.
▲Vitamin E can promote blood circulation, improve female estrogen, help hair follicle growth, gently massage to sleep, can promote eyelash growth after each night.
6, To conclude

Your eyes with long 30mm,35mm and 40mm false eyelashes, will highlight the charm of the eyes, you will be bright, very confident.