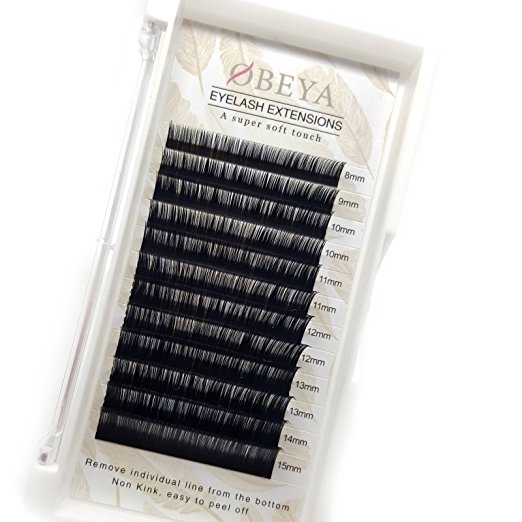 More Details about 0.03-0.25mm Thickness C D Curl Russian Eyelash Extensions
First:What is eyelash extension?
Eyelash extensions are divided into classic lash extension and volume lash extension.
Classic eyelash extensions are applied onto one natural lash using a 1:1 ratio.
Volume eyelash extensions just can be offered by a highly skilled technician, creating many fans onto one natural lash.
0.03 0.05 0.07mm thickness are suitable for volume lashes, 0.1 0.12 0.15 0.18 0.2 0.25mm thickness are suitable for classic lash extensions.
For volume lash extensions, a lash technician needs to make fans.
Second: Why do people like to apply eyelash extensions?
Eyelash extensions come in varying lengths and curls to achieve your desired look.
Eyelash extensions are that one beauty treatment that will give you thicker, longer, darker and more glamorous lashes than your natural lashes could ever be.
Eyelash extensions are the perfect choice for every day wear and are great for special occassions like weddings, formals, birthdays and parties, to look and feel more beautiful.
Third: What kind of eyelash extensions are everyone's favorite?
Customers like soft, lightweight and matte black eyelash extensions.
Our eyelash extensions are made of Korea PBT Fiber, and the tape strip of eyelash extension is 2mm and 2.5mm, which easily are made fans and picked up from the eyelash tray, no any residue.
The curl and thickness are standard, because our inspector check the quality before we send to customers.
So the quality is completely guaranteed.
Forth: Usually for classic eyelash extensions, applying uses 60-80 lashes per eye.
For volume eyelash extensions, applying needs 90-120 lashes per eye.
Eyelash extensions can last up to 4-6 weeks with proper care.
Fifth: How to protect eyelash extensions?
1. Do not touch water in three hours, do not touch water steam in two days.
2. Avoid using cosmetics with oil, which let glue miss stickness.
3. It is better to use serum that enhance eyelashes.
4. Eyelash extensions fall off with natural lashes in 30-50 days, it is good to protect your eyelash extensions every 2-3 weeks.