2021 The new 22 Styles 3D mink Lashes in the UK/USA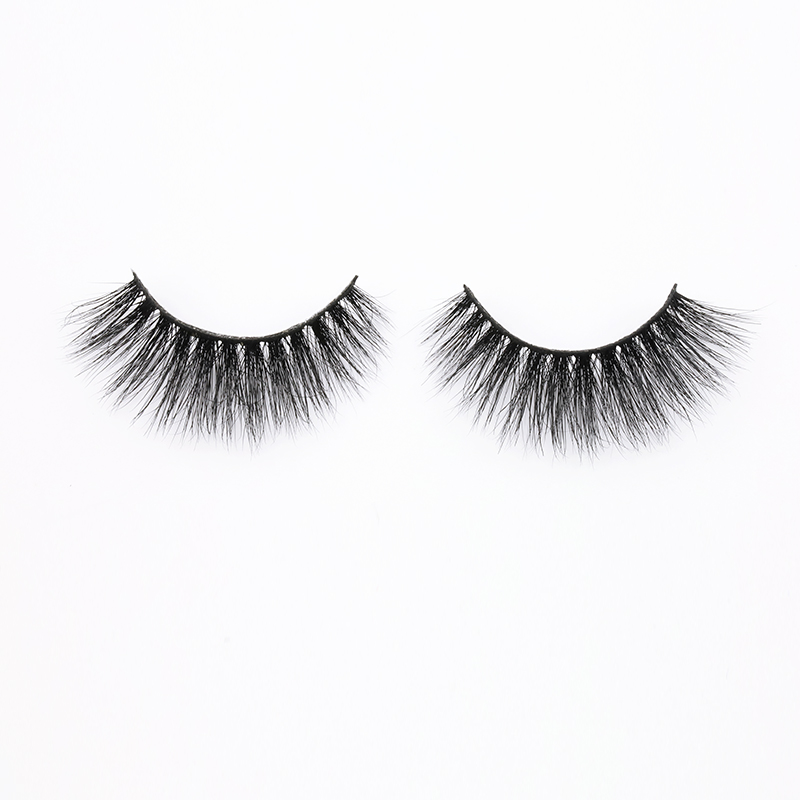 1,PD08:Wholesale price Comfortable 3D mink lashes
3D mink strip lashes are made of real mink fur from the dropping hair of minks, no any cruelty. Our 3D mink strip lashes are soft as human lashes, comfortable and vivid.
Review: I LOVE THESE LASHES!!! These lashes are great for dramatic looks. They give a great curl and shape on the eye as well!! They really give a boost of confidence if lashes are your thing!!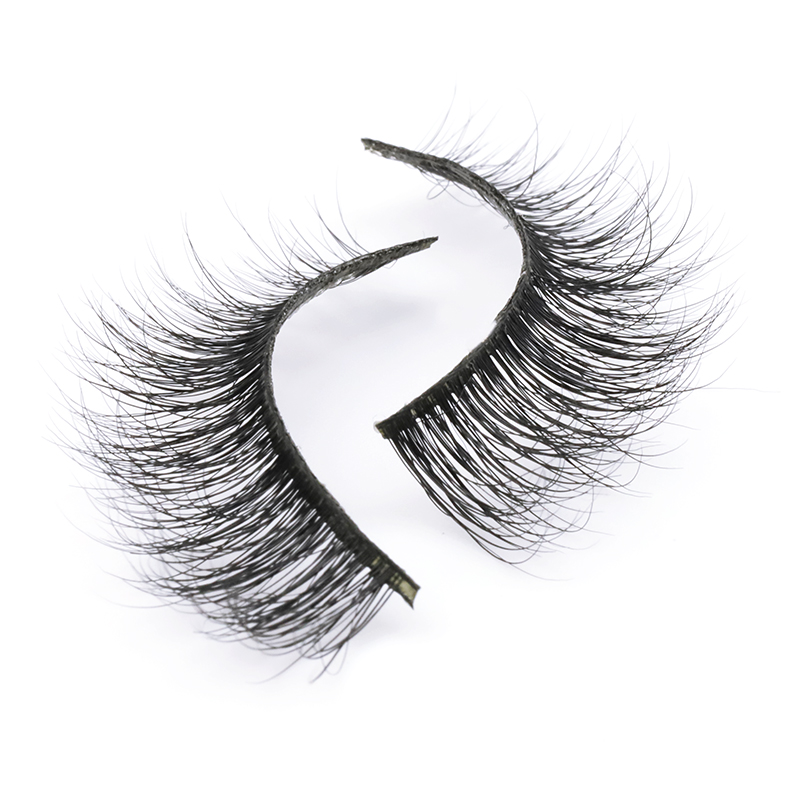 2, PD35:Zeron burden 3D mink lashes with private label
Each of 3D mink strip lash is zeron burden, no heaxy feeling and no any hurt for your eyes. You will not feel any exsit on eyes.
Review: The minute I open the package I knew they would be my favorite lashes. They look amazing and easy to put on.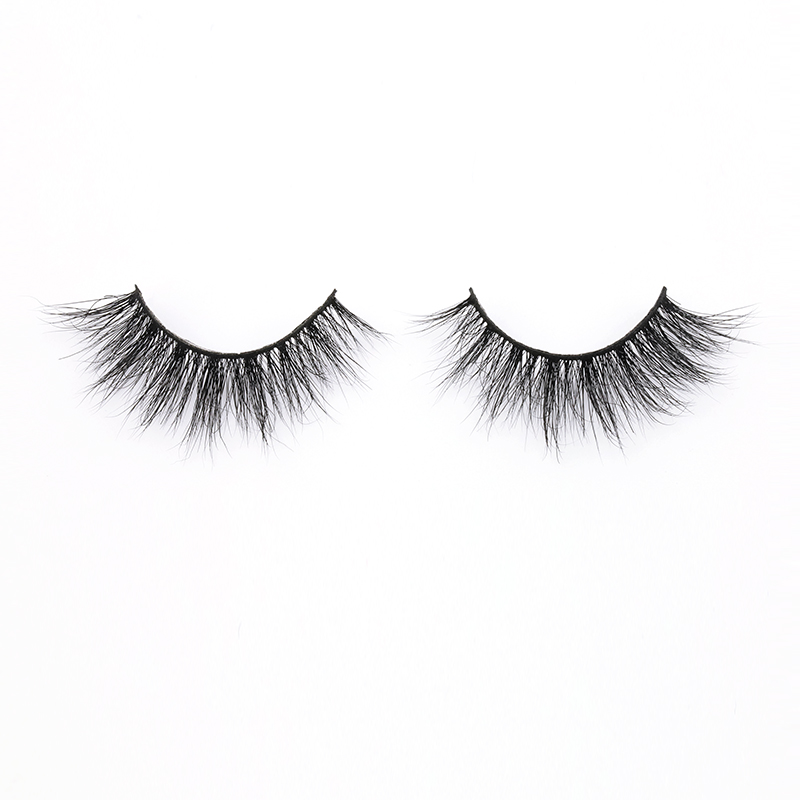 3, PD17:100% handmade fashionable 3D mink lashes with free samples
3D mink strip lashes are 100% handmade by our workers, the styles are various, fashionable and the eyelash band is made of cotton, which is safe, durable and with eyeliner effect. So our 3D mink strip lashes are easy to install and remove, will not damage your eye skin.
Review: They are so fluffy and dramatic, they definitely make your eyes pop!! If you love dramatic lashes these are a must buy!!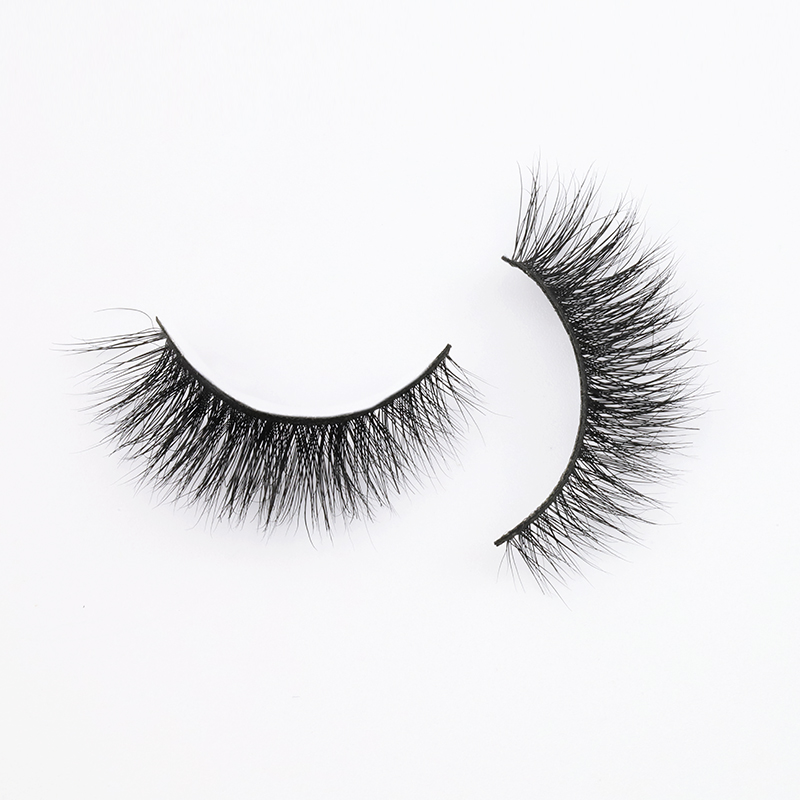 4, PD27:Durable and reusing 3D mink lashes
Our 3D mink strip lashes can be reused more than 20 times with proper care, the wearing time is longer than commen false strip lashes. Strong and durable are the characteristics of our 3D mink strip lashes.
Review: Wow! I'm so happy with these lashes! Dramatic and gorgeous! I will buy again!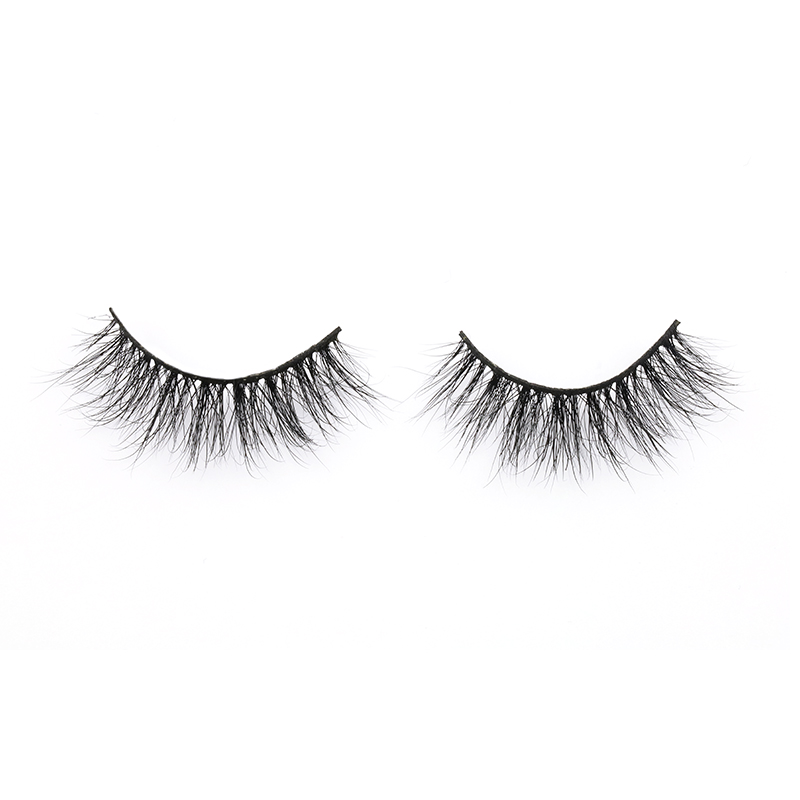 5, PD32: More charming 3D mink lashes for various occassions

Our 3d mink strip lashes are suitable for party; wedding; daily makeup; office work and photo shoot. 3D mink strip lashes make your eyes look bigger, shinner and more charming.
Review: These lashes are so pretty and full. The packaging is also very pretty .I love them
6, PD34: Self-contained eyeliner 3D mink lashes
Customers need not print mascara cream on eyes by yourself, becasue the eyelashes is Self-contained eyeliner, and it is easy to make up.
Review: These are dramatic folks. They are beautiful and comfortable.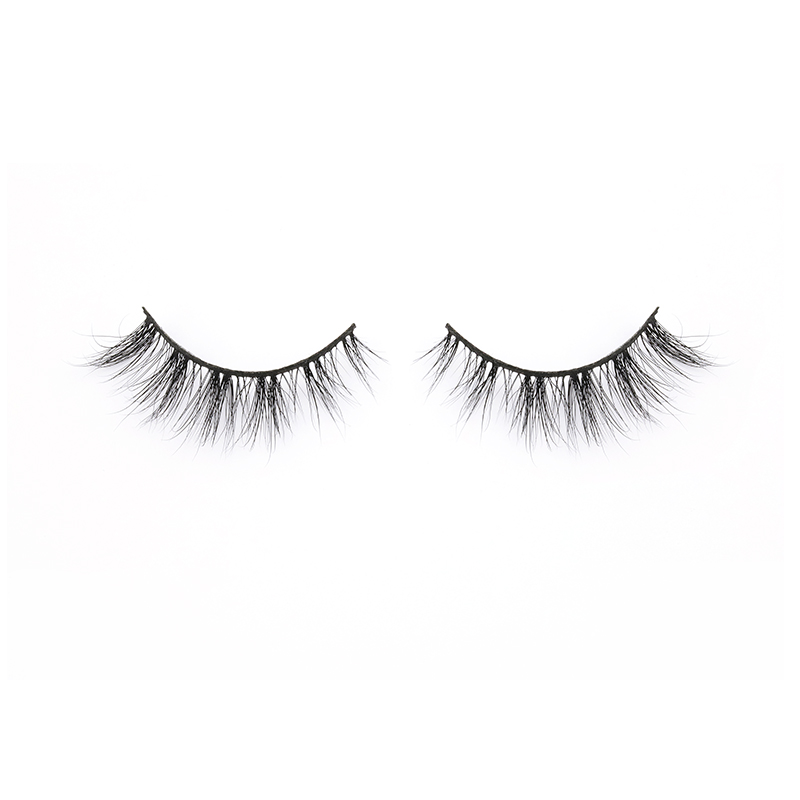 7, PD36: Best Seller 3D mink lashes in the UK and the US
The lash curl is being made by a special technology, it is durable, can keep for a long time, not easy to deform.
Our customers said our 3D mink strip lash styles are the best seller in Europe and the US.
Review: I get compliments everywhere I go on my beautiful lashes, but would love to be able to find "full", "long",
lashes, so I can use 1 set per eye.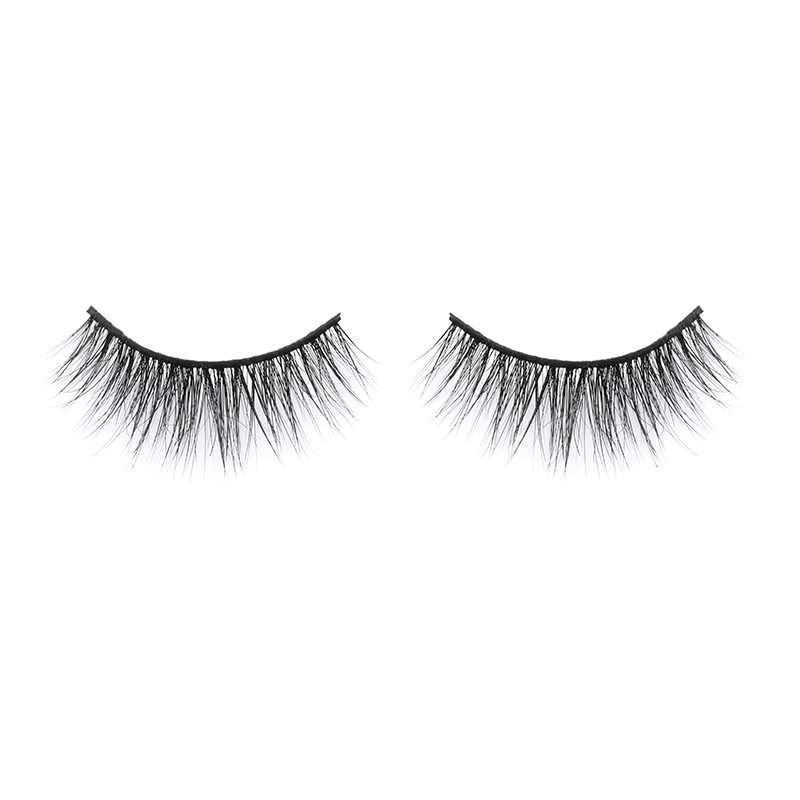 8, PD37: Natural styles 3D mink lashes
The 3D effect is obvious, so natural , which are priority of people that pursuit natural makeup, but if people who are sensitive or sensitive to mink hair, it is better not to choose 3D mink strip lashes.

Review: These are so high quality & last for about 2-3weeks with proper care!! Definitely buying more!! Will definitely be buying more!!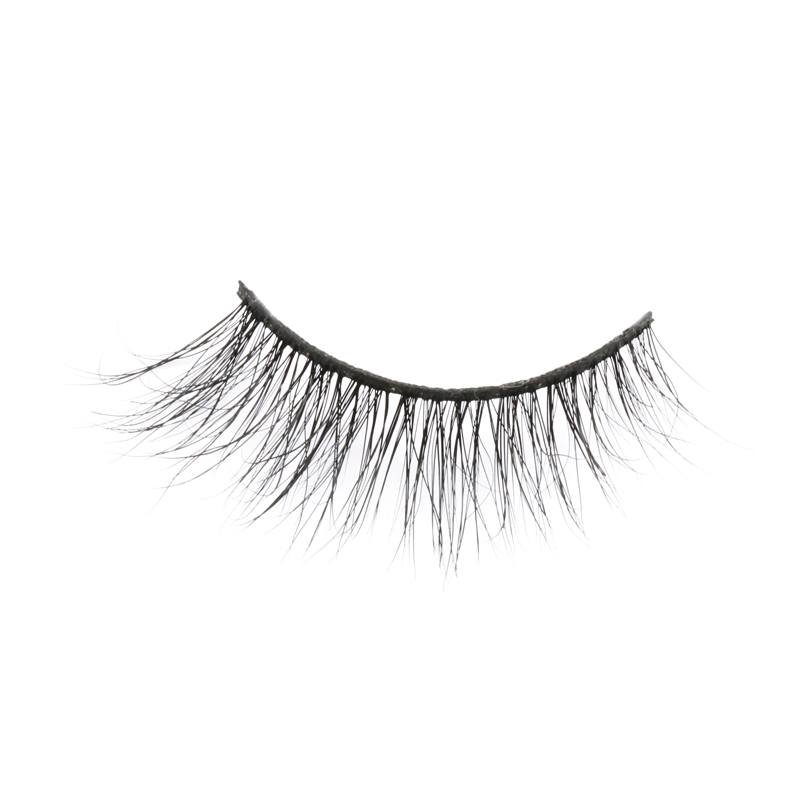 9, PD38: 3D mink lashes with convenience and discomfort
The 3D mink strip lashes will blend seamlessly with your own eyelashes, providing maximum convenience when wearing eyelashes and no discomfort.
Review: First time using mink lashes. Best decision ever! They felt a bit heavy on my eyes but wow it made my eyes look beautiful .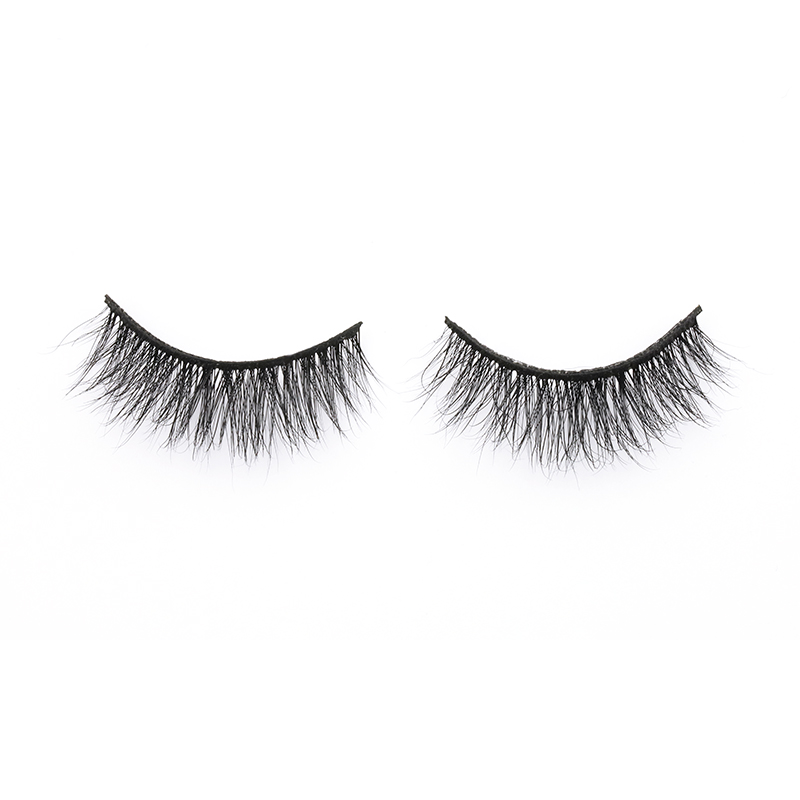 10, PD39: No harmness and easy-to-install 3D mink lashes
The 3D mink strip lashes are sanitized and dyed before they are packaged as easy-to-install eyelashes, so customers can feel free to use, no any harm to eyes.
Review: I love these lashes for a couple of reasons. First, they are SO soft! Some falsies can be too hard and feel fake... These do not! They are very high quality. The second reason I love them? They are so lightweight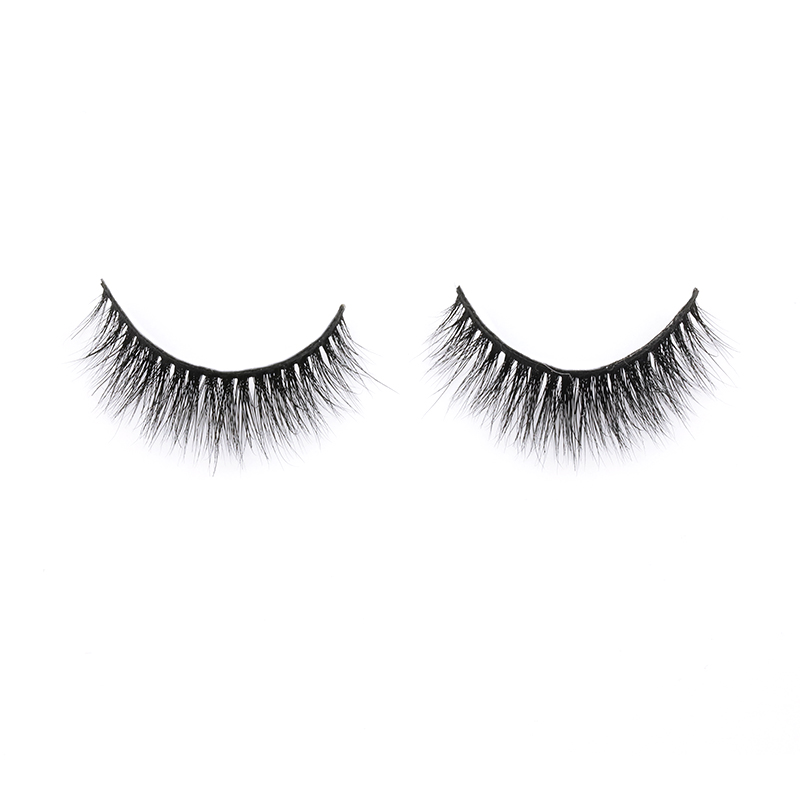 11, PD40: Full and soft 3D mink lashes with luxury look

The full, fluffy appearance provides texture and each lash softly flares towards for a dramatic eye opening effect, which is perfect for achieving a luxurious and striking lash look.
Review: These eyelashes are super popular around my area. I decided to get some and see how they turned out.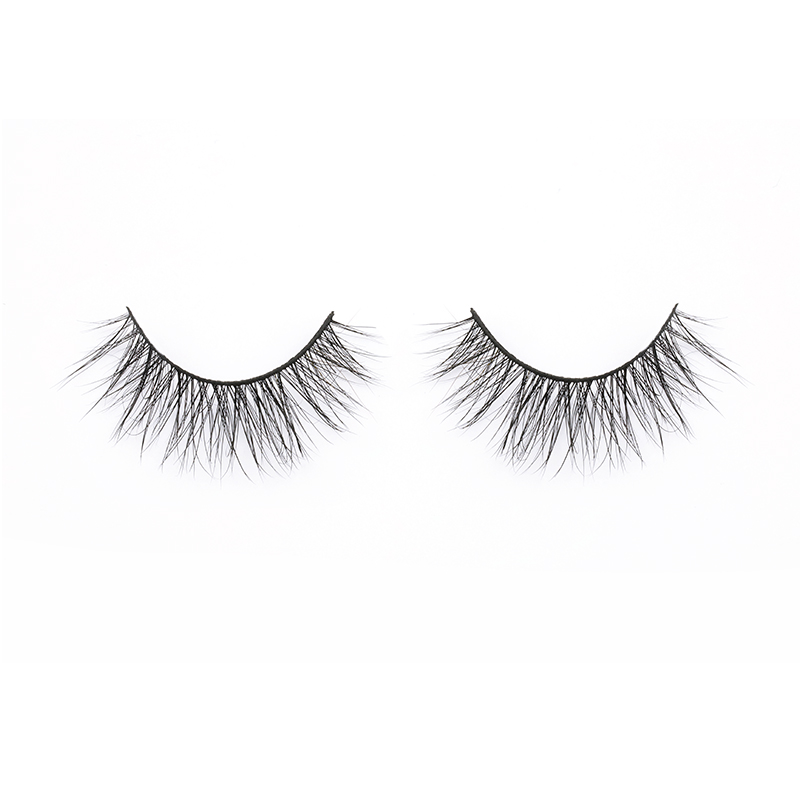 12, PD41: Cotton band 3D mink lashes
The eyelash band is made of cotton, which is totally soft and smooth. You will look like a doll or an attractive women depends on your personality by wearing these mink eyelashes.
Review: Love these spiky lashes. Easy to put on, comfortable.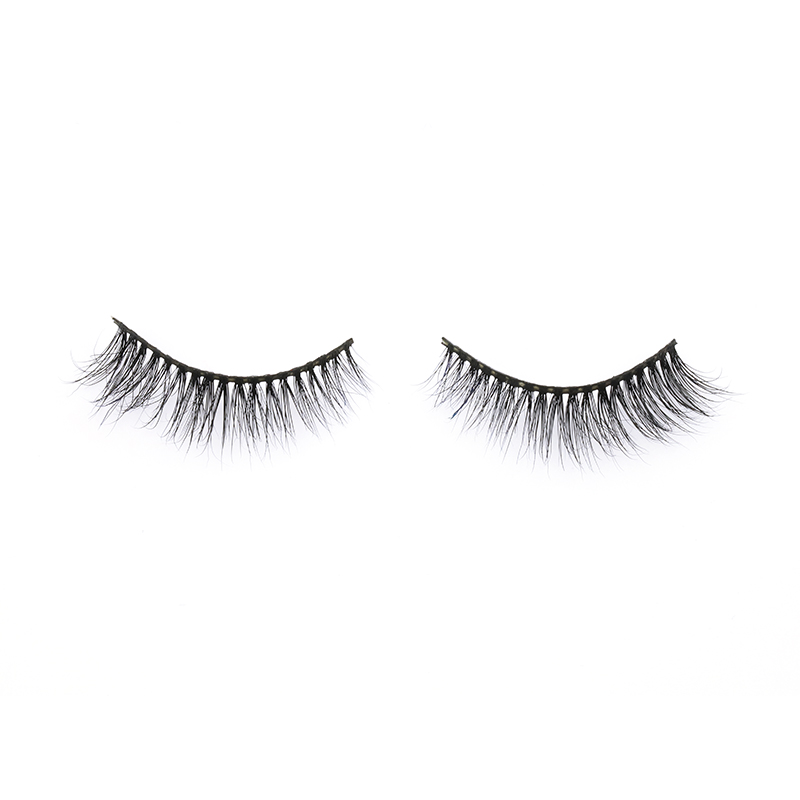 13, PD42: Exaggerated curl and delicate 3D mink lashes
Emeda 3D mink strip lahes make sure that all your lashes strips are knotted by hand to be more unique and delicate.
Our length is 18-20mm hair, multi-layered, exaggerated curl tips make them as necessary for your Saturday night as your lipgloss.
Review: I love them this is my second time ordering they are so thick and long.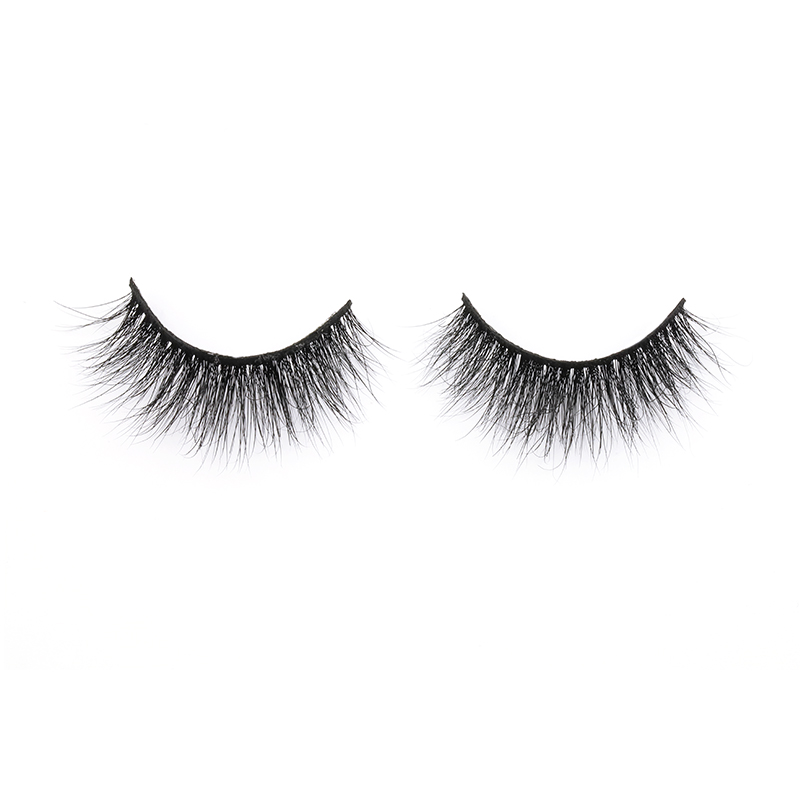 14, PD43: Voluminious and advanced 3D mink lashes
Our 3D mink strip lashes perfectly combined with your own lashes, super natural and advanced. Adds the perfect amont of worthy length and volume, your make up looks more luxury and glam.
Review: wow they are so dramatic and full!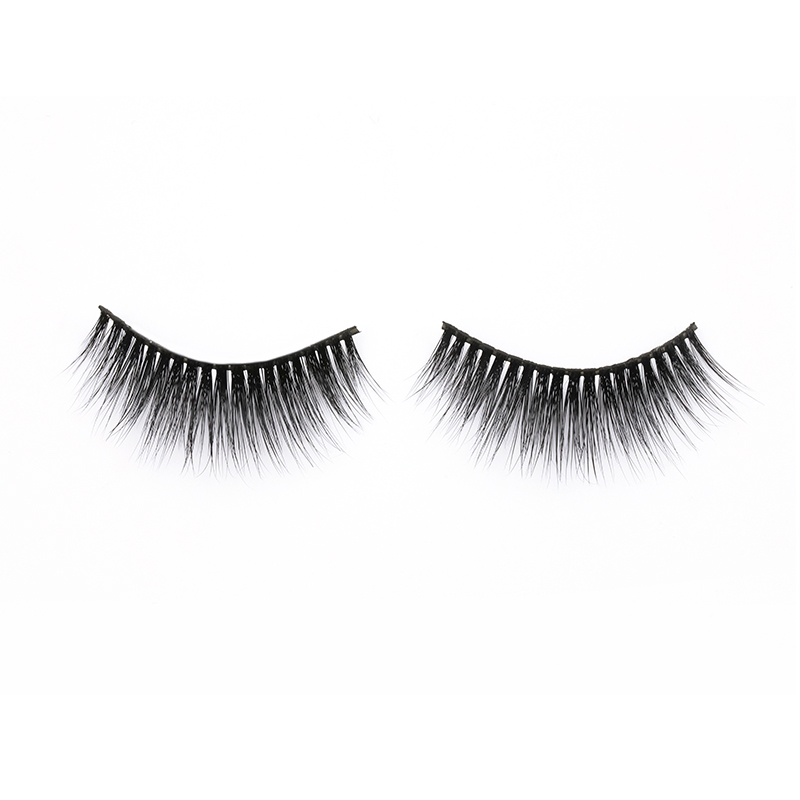 15, PD44: Varying thickness and contras 3D mink lashes
Our 3D mink strip lashe are density,new and upgrated 3D mink strip lashes, deliberately create straight and soigne feeling.
Multiple layers of hairs with varying thickness and contras.
Review: Big, thick, bold love them. They are not like the regular strip.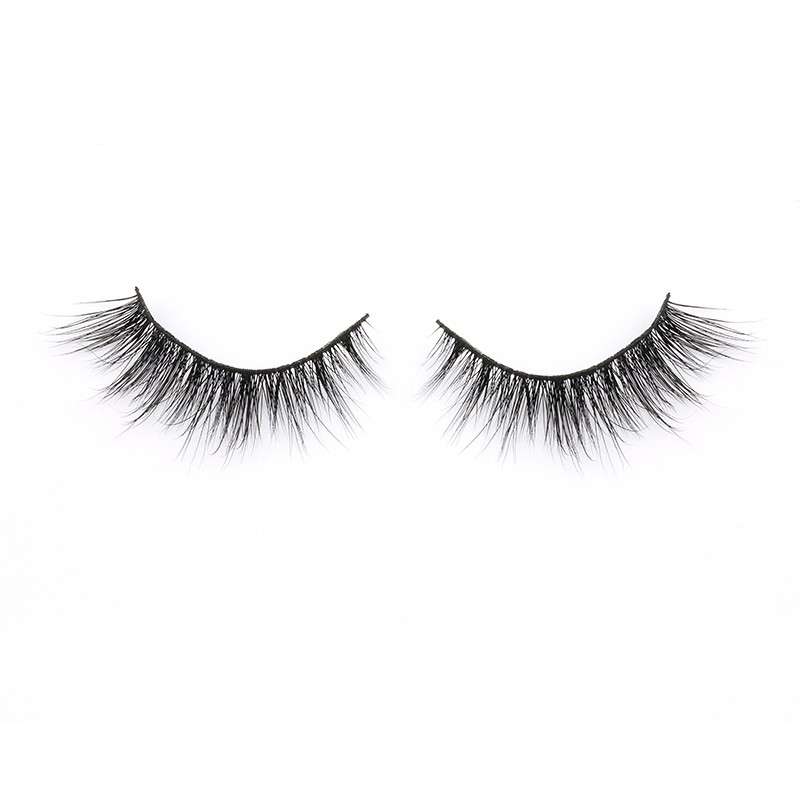 16, PD45: Sporadic, curled and messy 3D mink lashes
Our 3D mink strip lashes are sporadic, curled and messy. The 3D mink strip lashes have long lifespan, there are more than 1000 styles can be chosen, the styles are fashionable. It is safe and friendly for sensitive eyes or contact lens wearer.

Review: I felt amazing all night and I could not stop taking selfies lol the length wasn't too long that they touched my upper eyelid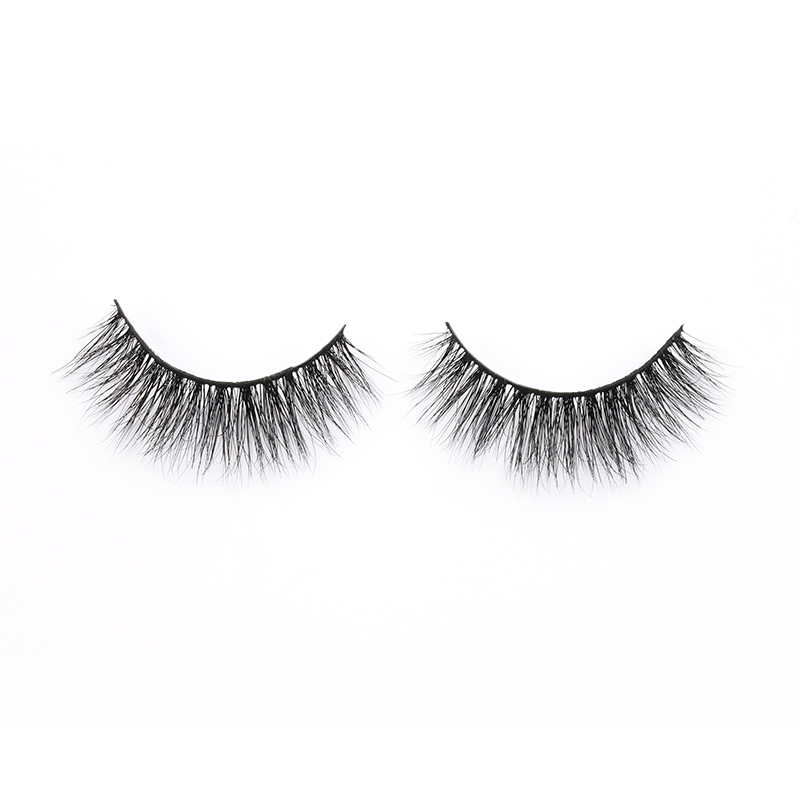 17, PD47: Fascinating look 3D mink lashes
Stunning 3D rendering achiving 3D effects give you the most fascinating look you can imagine.
Our customers said the 3D mink strip lashes are exquisite gift for girls/ladies. It is the first choice for mother's Day, Valentine's Day, Christmas, thanksgiving and Halloween.
Review: I always get so many compliments when I wear any lashes by her! I will continue to purchase!!!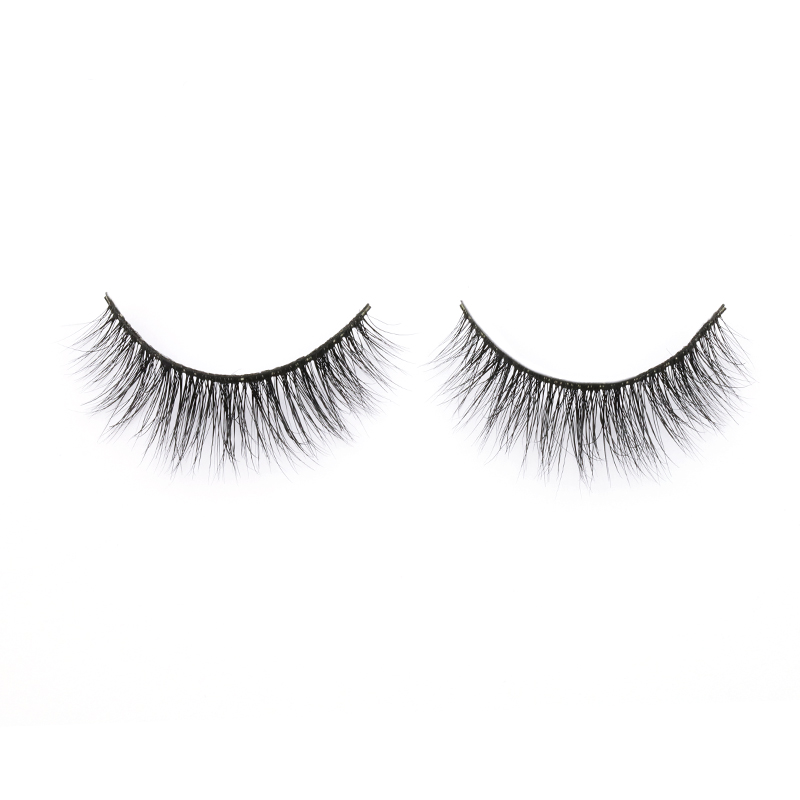 18, PD48: Lightweight and amazing 3D mink lashes
Our 3D mink strip lashes are lightweight, it is super easy to use again and again. The eyelashes themselves look amazing, you can carry eyelashes with you to go to various venues such as dances, birthdays and parties.
Review: These are almost exactly the same but slightly longer with a little less curl. For the price I would say definitely give them a try!!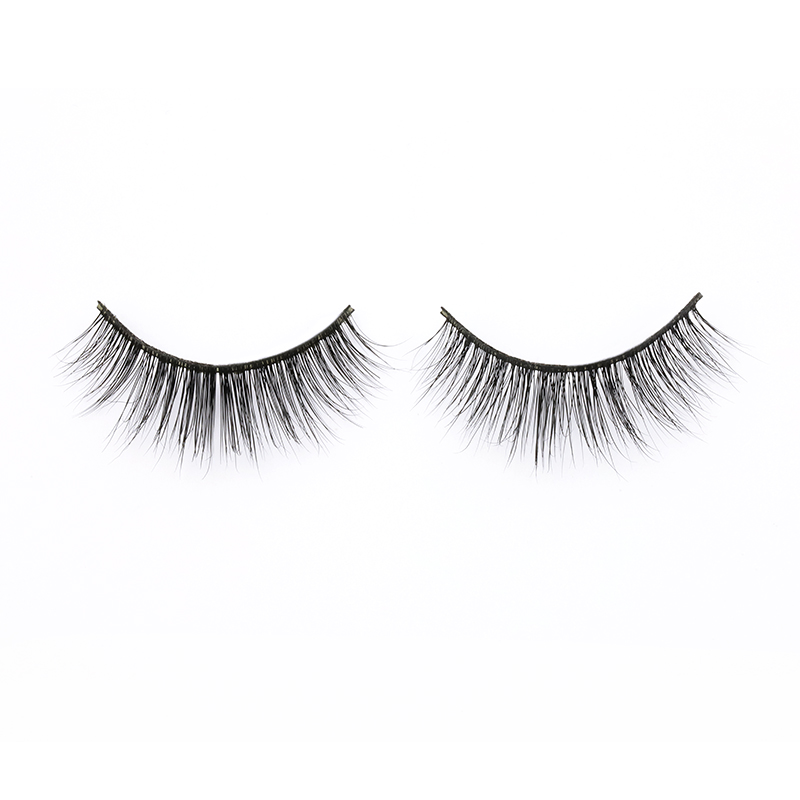 19, PD49: Full of depth and definition 3D mink lashes
Our fluffy full 3D mink strip lashes create a lusciously , short look full of depth and definition.
Comfortable flex-fit band features connects the hair strands to form a strip that ensures secure corners.
Review: being a mua & lash technician i've tried soo many lashes & these are my ultimate favorite ever.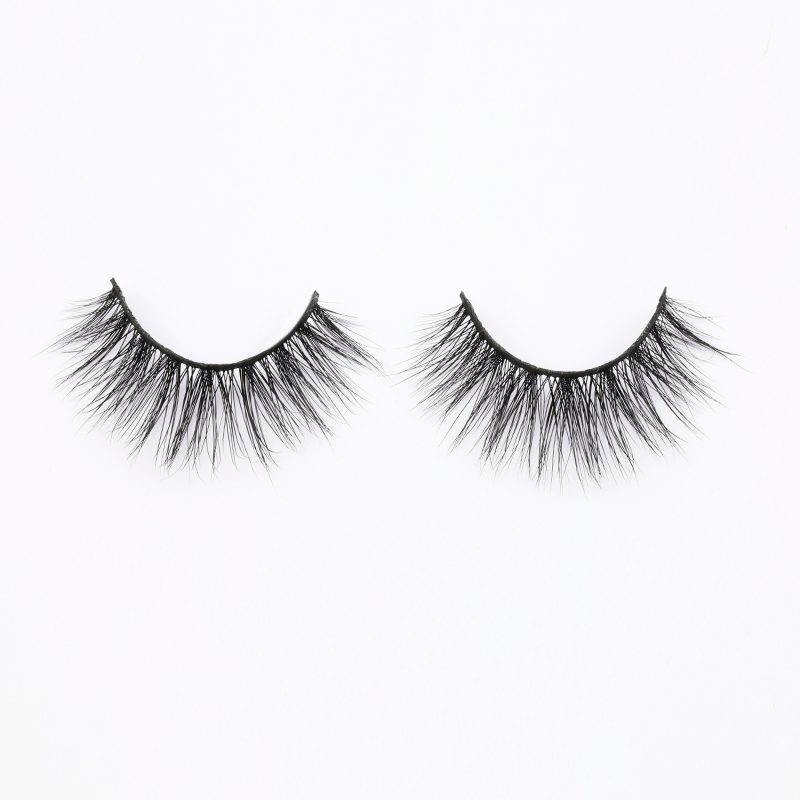 20, PD50: Newest technology 3D mink lashes
For 3D mink strip lashes, we use newest technology, can sew up to 3 layers. Also, black band need not eyeliner, easy to make your eyes pop. Slender and dense, creating a pair of fluffy cat eyes for you, give you a cloud-like look.
Review: Love these Lashes! They don't shed and very soft to the touch.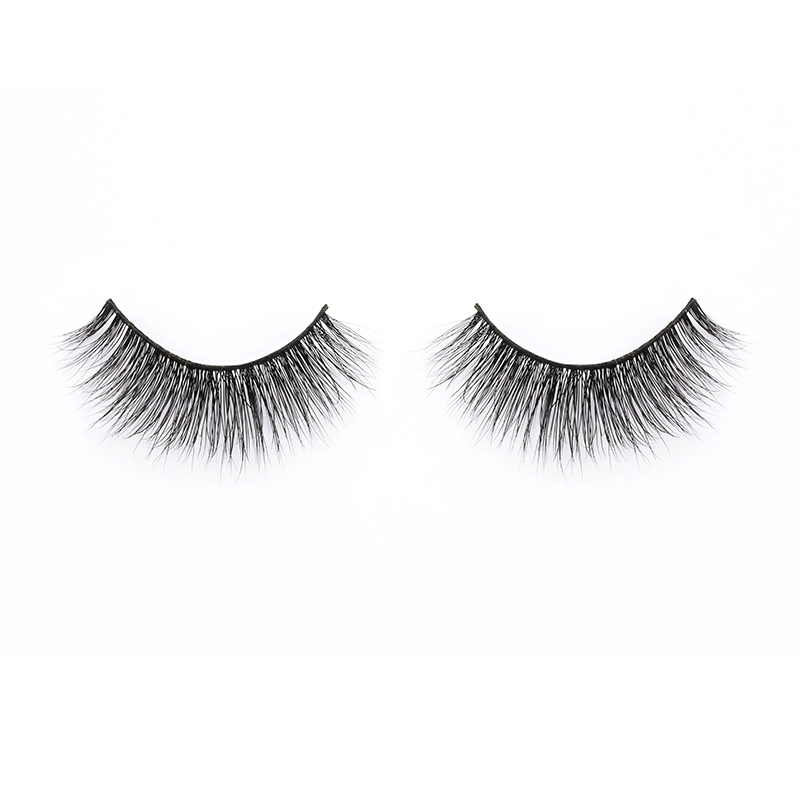 21, PD55: 3D real mink lashes that resemble real eyelashes
Our 3D mink strip lashes are durable and beautiful, they resemble real eyelashes.
They look more realistic than other lashes, my one of customers said she will purchase again.
Review: These are the wispiest lashes ever! Finally found the perfect Wispies!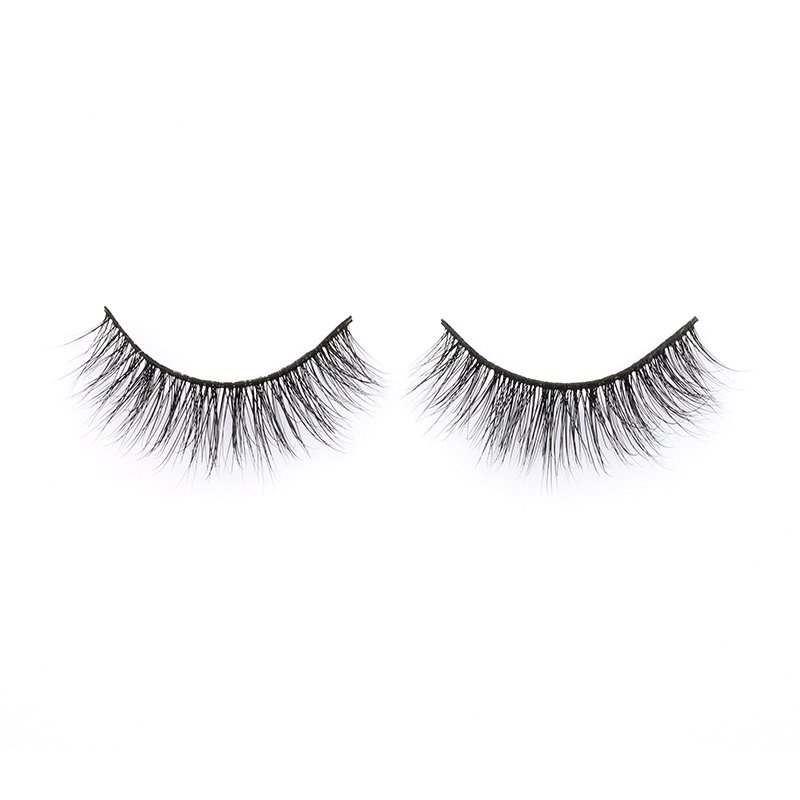 22, PD56: 3D mink lashes that lift your level
Our 3D mink strip lashes are extra charming, when mascara does not work. Whatever you want to go all our for charming or just magnify what you already have, a pair of false mink lashes can help you lift your level and take it to a whole new level.
Review: I have never been able to find good lashes that aren't too heavy and that are as soft as these ones!
Relavant service

A lot of customers would like to customize logo on package, we offer all kinds of magnetic lashes and paper boxes for customers.
Our designer is specialized in designing logo on boxes, customers have opportunities to own their brand.
The production time is about 10-15 days,shipping time is 3-5 days after I sent to you. Usually we use Fedex, DHL and UPS.
Our idea is to help customers choose the best shipping way , let customers receive goods fast and safely and save shipping fee.
About obeya
We always adhere to the concept of customer first, service first and quality first selling false eyelashes.
Our sales clerk are online in 24 hours, if you have any problems, we would like to answer you and solve for you immediately.
We have own factory, so the price is wholesale when customers make a bulk order and the delivery time is definite.

In a word, Emeda 3d mink strip lashes are the best selling in the UK and USA, they are your first choice!