If you plan to find an eyelash manufacturer to start your eyelash business, then the eyelash manufacturer is very important to you. The best eyelash manufacturer, providing wholesale, customized private labels, eyelash packaging and other eyelash product line services, especially for companies that are just starting their eyelash business, is very good news.
Professional eyelash manufacturers Creating your own lash line private label eyelash USA
Emeda eyelash
Qingdao EMEDA Arts & Crafts Co., Ltd.. is a leading Manufacturer of Eyelash Products devoted to the supply ,R&D and the production of finished goods and service.
Located in Licang in the beautiful city of Qingdao, our factory and office is 10 kilometers from Qingdao port, 15 kilometers from the airport and closed to Qingdao bus station and the high way which is convenient for public and private transportation.
EMEDA has over 16 years of experience in this line of business known previously as Qingdao EME.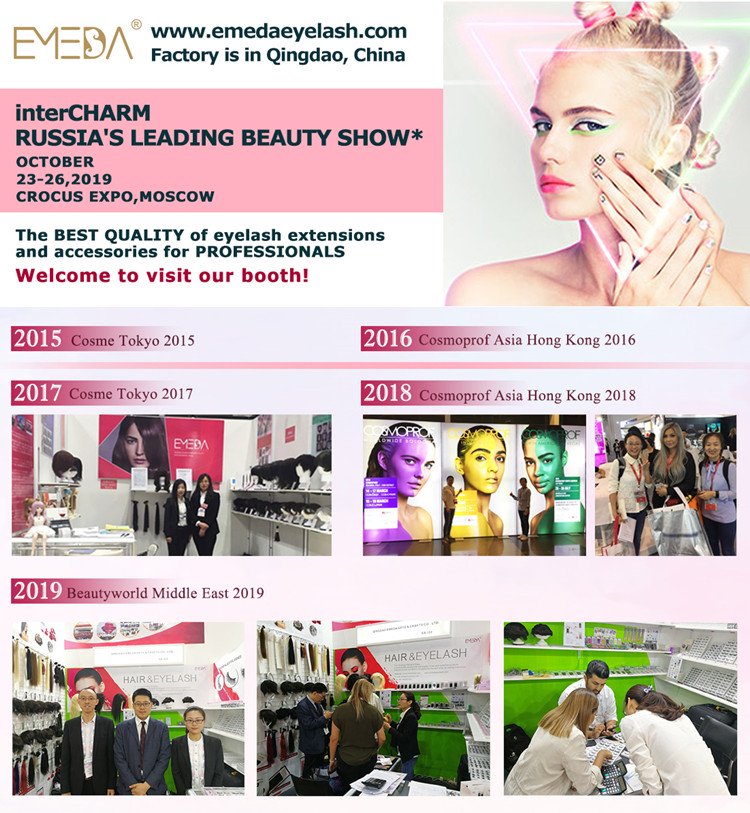 In 2013, Qingdao EMEDA Arts & Crafts Co., Ltd. created the brand EMEDA and in 2014 created the EMEDA eyelash. EMEDA brands motto is "You can be more beautiful".
EMEDA will be your private magician, magically transforming you into a beautiful flower. Of excellent quality, products are healthy, fashionable and popular with all ages and tastes.
EMEDA professional production lines and high quality technical research and development teams meet regularly with different focus groups, age range 15 to 65 years old.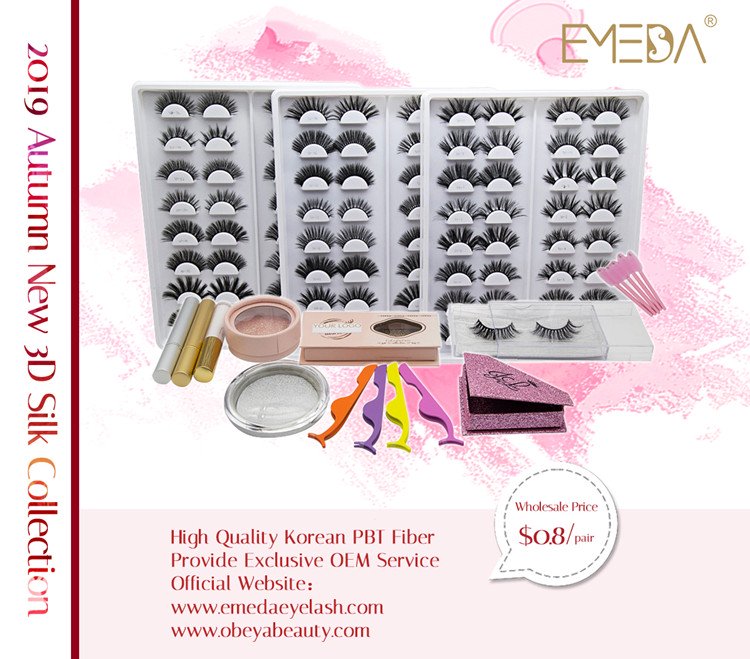 Our main produtcs are luxury 3D mink lashes, 5D mink 25mm long fluffy lashes , faux mink lashes , silk lashes , strip lash glue , lash extensions , easy fan lashes , flat lashes ,premade fan lashes , lash extension glue ,tweezers ,brushes , eyepads and other related products.EMEDA products are popular in Europe, America, Japan and Korea, and we also cooperate with many Chinese trading companies and supermarkets.
Customized orders are also available, we have our own packaging factory meaning that we can accept private packaging and can produce according to customers' requests, we can help you start your own lash line ,accepting OEM, ODM orders improving our service to our customers.
About the certification , we have MSDS ,SGS , FDA and so on .EMEDA group has over 400 employees, 120 factory workers with factory floor space of around 3000 square meters, 25 highly skilled technicians, 80 sales and 20 after sales service staff. Welcome to visit us!
The process of making lashes
1.Raw material collect
2.Quality screening
3.Gather mink fur
4.Closing Lash Lines
5.Quality testing 1
6.Tailoring process
7.Quality testing 2
8.Finalize the design
9.Quality testing 3
10.Packing process
11.Quality control 4

How to create your own lash line

We have professional design team , can design the box with your logo and your idea. Help you build your own brand. Before you do bulk order , you can do sample orders to test our quality , we are confident to our products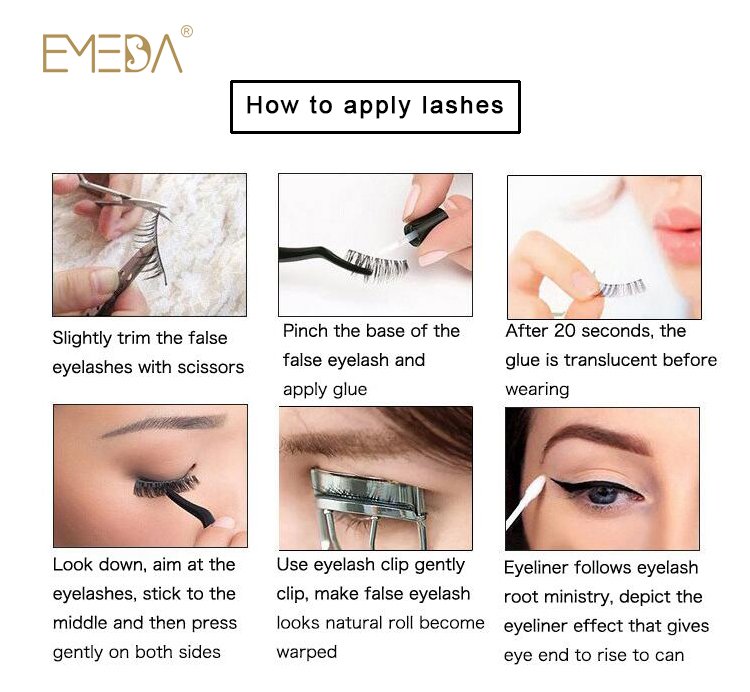 How to apply lashes
1.Prepare your natural Lashes. After completing your eyeshadow and eyeliner application of choice, curl your lashes, cut available size and apply mascara
2.Apply glue to the eyelash
3.Wait for the glue to dry slightly
4.Adhere the strip to your lash line and press it into place
5.Apply black eyeliner to hide the lash strip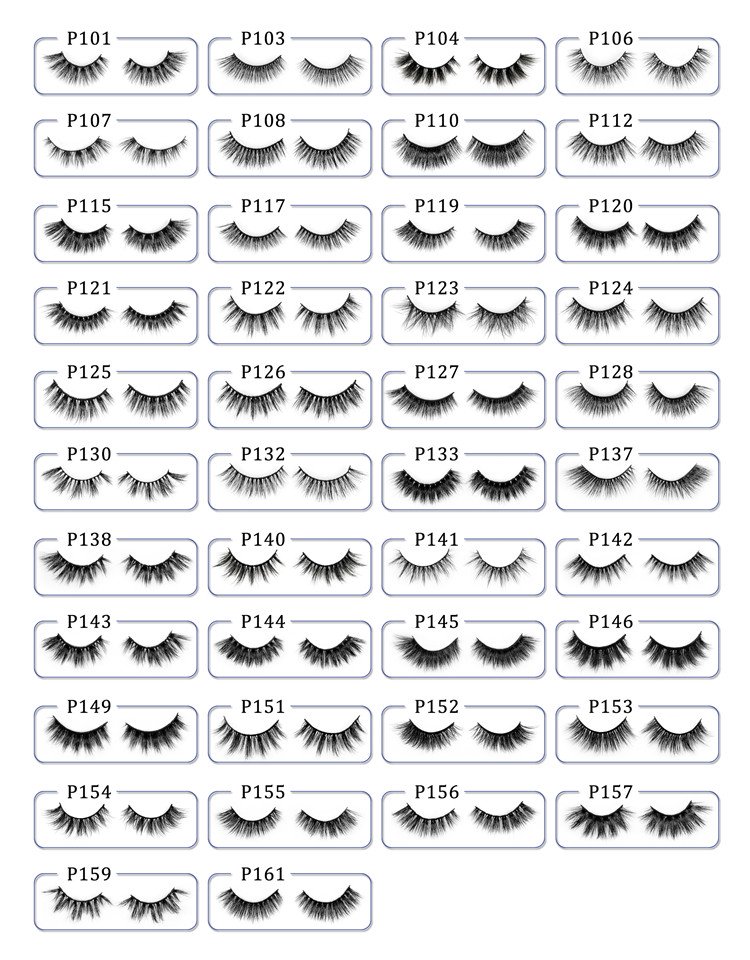 Advantage for Emeda strip lashes
1.Can be used more than 20 times , real mink fur lashes
2.Obvious waterproof
3.No special skills or makeup needed
4.No multiple attempts , 3 seconds wearing for new user
5.No more gluing on eyes
6.Only top piece lashes , no heavy feeling