2020 New Fashion Trend - Magic Eyeliner Pencil Eyelash Set
There are new fashion trends every year, and babies as little fairies must watch.
Do you know anything about the 2020 New Fashion Trend?
Do not worry, let me tell you, let us take a look at this magic product-Magic Eyeliner Pencil Eyelash Set.
A magic Sticky Eyeliner Pen---both EYELINER and LASH GLUE!
Totally INNOVATIVE product, which will absolutely get rid of inconvenient glue, and change lash using history!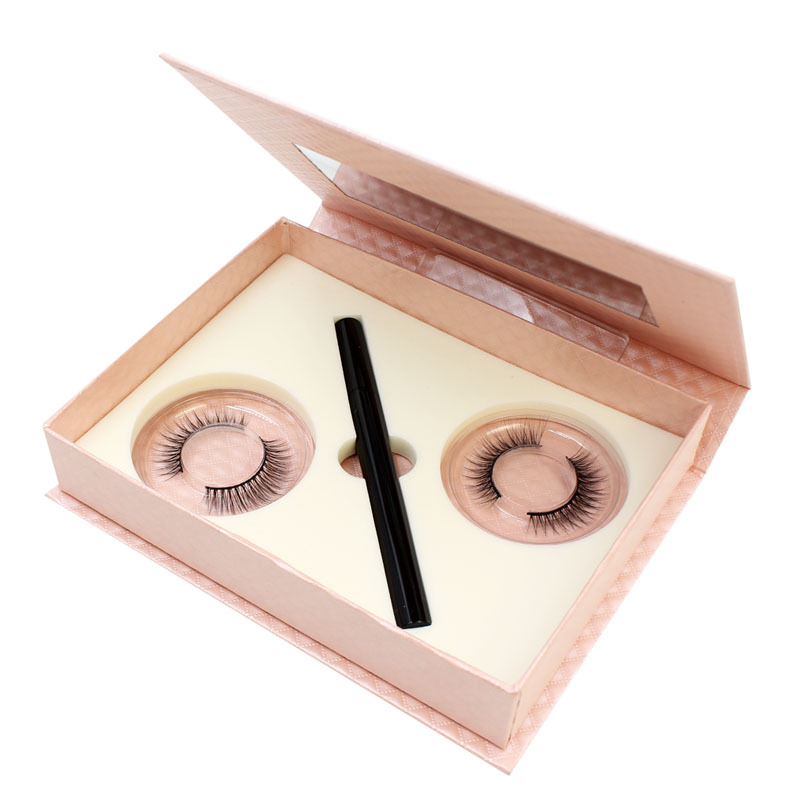 Magic Nano-technology eyelashes:
Without the stimulating glue, without magnetic metal powder, do not stimulate the eyes, so that the eyelashes without any heavy feeling, and the customers wearing experience is super comfortable.
Easy to wear, strong and durable, and easy to remove it .Gently draw a line, accurate outline beautiful eyes, Extremely Fast! Fast! Fast creates your magic eyes !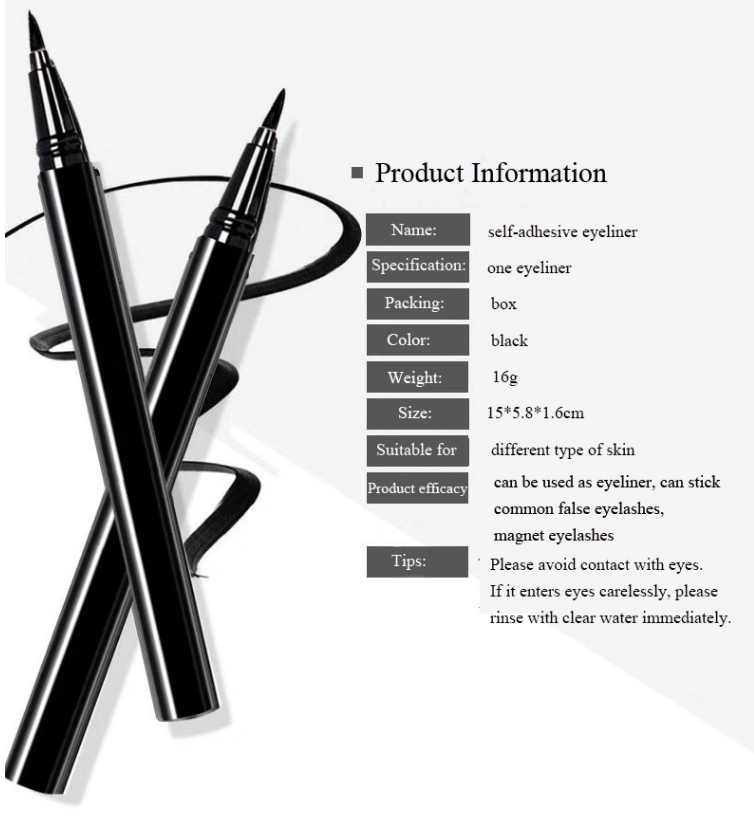 As known, there are many kinds of eyelash in the market.
Divided by material:Real mink lashes, faux mink lashes, silk lashes, magnetic eyelash, human hair lash and so on.
Most eyelashes need glue to stick, while magnet eyelashes need magnet eyeliner or upper and lower two pieces magnet eyelashes.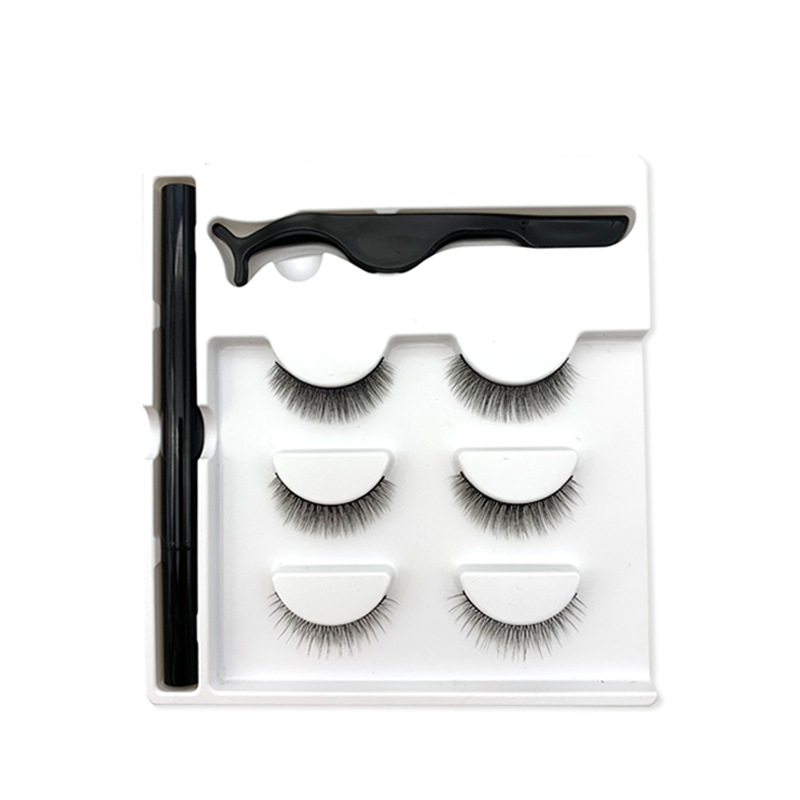 For eyelashes using glue, if you need to draw eyeliner, you need to prepare another eyeliner.
Magnetic eyelash have magnets, it is heavier than regular eyelashes.
At this time you need this new product, which reduces the heavy weight of the magnet, and also combines the eyeliner and glue to make your life more stylish and simple.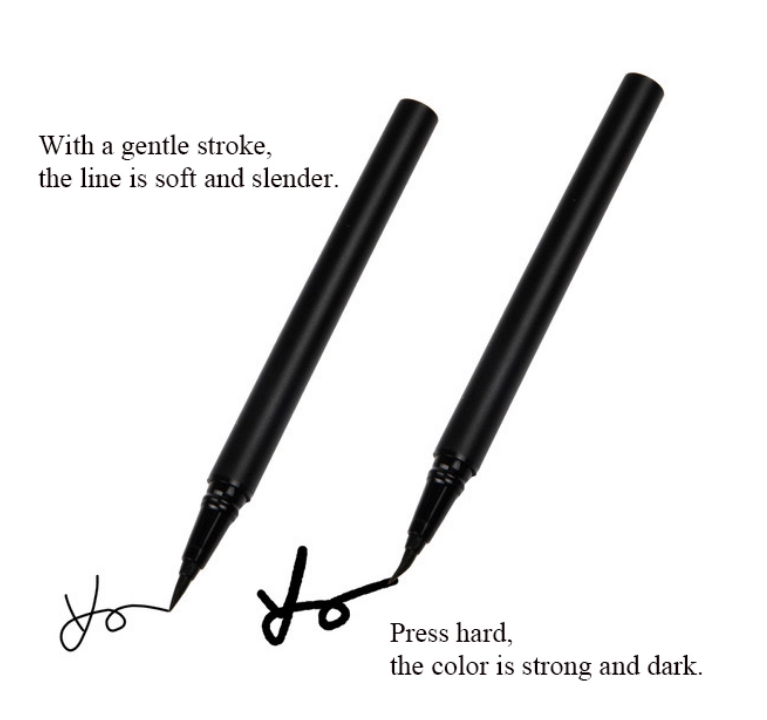 In addition, this eyelash product has other advantages, let us take a look.
With a gentle stroke, the line is soft and slender.
Press hard, the color is strong and dark.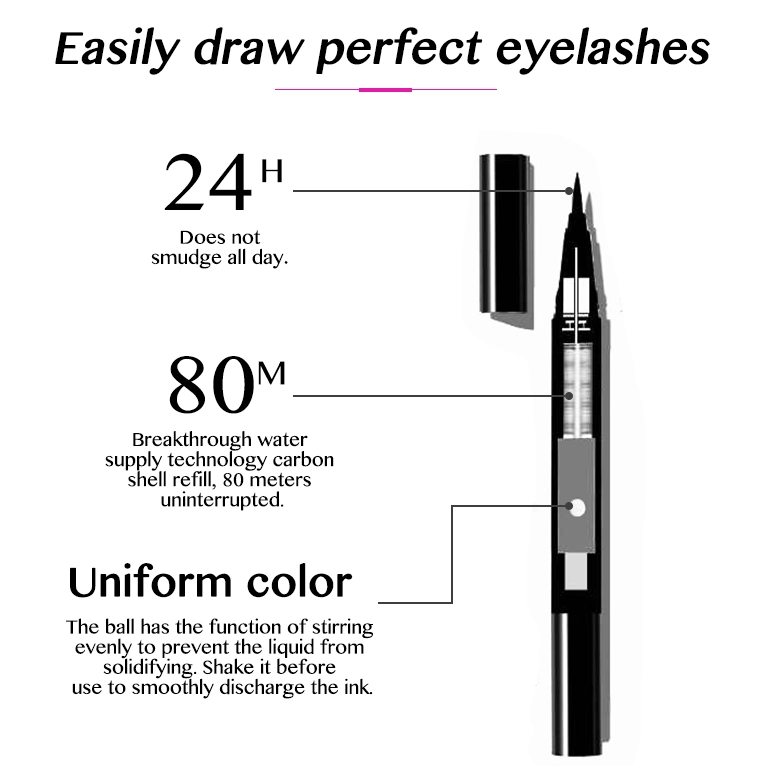 Dose not smudge all day.

Breakthrough water supply technology carbon shell refill, 80 meters uninterrupted.
The ball has the function of stirring evenly ro prevent the liquid from solidifyling.
Shake it before use to smoothly discharge the ink.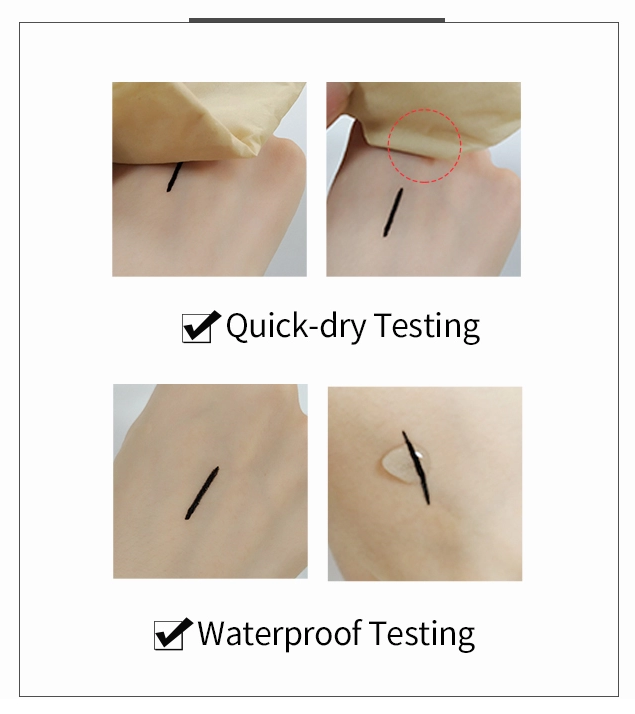 Our Magic Eyeliner Pencil Eyelash Set pass quick-dry testing and waterproof testing.
As a girl who loves beauty, she must like clean makeup.
She does not want to be a panda in summer, after sweating, or on a rainy day.
We wear this eyelash product, it is really perfect, no need to worry about these issues.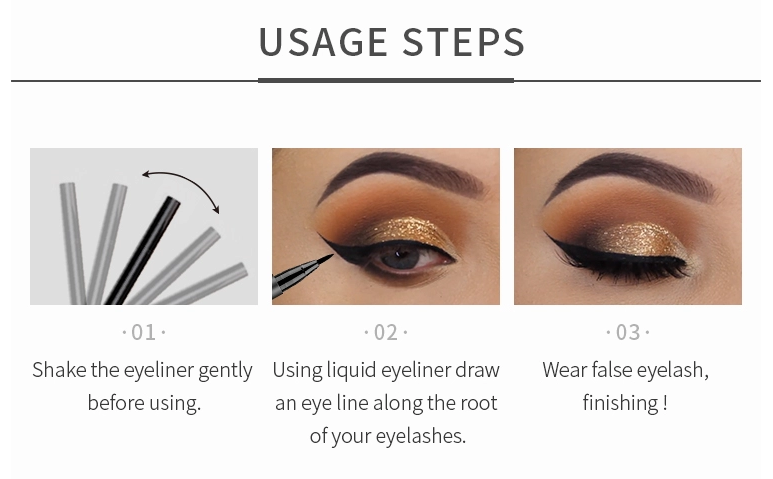 This Magic Eyeliner Eyelash is really perfect for you whether you usually makeup or not.
It is easy to use, you can finish it do in a minute.
Step one: Shake the eyeliner gently before using.
Step two: Using liquid eyeliner draw an eye line along the root of your eyelashes.
Step three: Wear false eyelash finishing!
Sophia
Whatsapp: +86 135 7380 4926
Email: minklash@emedaeyelash.com
Instagram: emeda.eyelashes.extension
Okay, dear.
Have you been as emotional as we are?
The girls in our company have one for each.
Please feel free to contact me through any of the contact details above.
The next fashionista to draw in the trend is you. Are you ready? Just do it!