Premade Fans Eyelash Extensions 3D-6D wholesale USA
1 Details of the

Premade Fans Eyelash Extensions 3D

-6D
This product can be used for eyelash grafting. This Premade Fans Eyelash Extensions 3D-6D has already bloomed in advance, so you don't need to fan it yourself. You can create natural or volume effects as you want, even if you are an unskilled technician, you can use it perfectly. So save more time and improve your efficiency. Using our premade fans curling eyelashes, everyone can become an amazing eyelash artist.
Material: High-quality Korean synthetic fiber, soft and light. The curled eyelashes are extremely soft, making the eyelashes slightly curled than your own and more natural. The natural 0.10 mm thick eyelashes are very soft and light, just like your own eyelashes.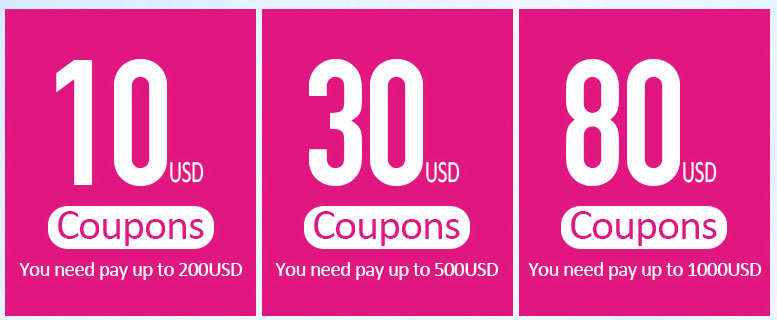 Because the adhesive tape is attached in the middle. The shorter stem makes the amount of glue lower and the root of the fan bottom is smaller, unlike the large and bulky square bottoms of other brands. The wide fan-shaped eyelashes are evenly distributed and look fluffy. Your customers will like them very much!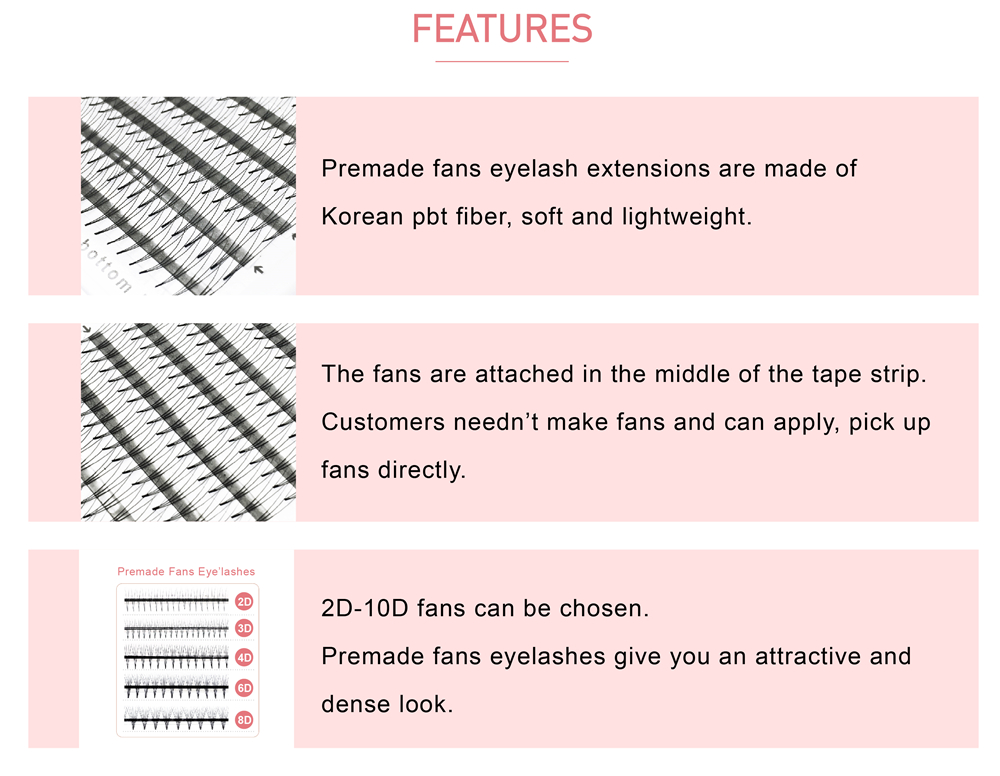 Easy to remove: The eyelashes are easily removed from the transfer strip, and the paper strip layer is easily removed from the substrate. No animal test, the waterproof effect is obvious. It is an eyelash extension product suitable for salons and professional eyelash artists.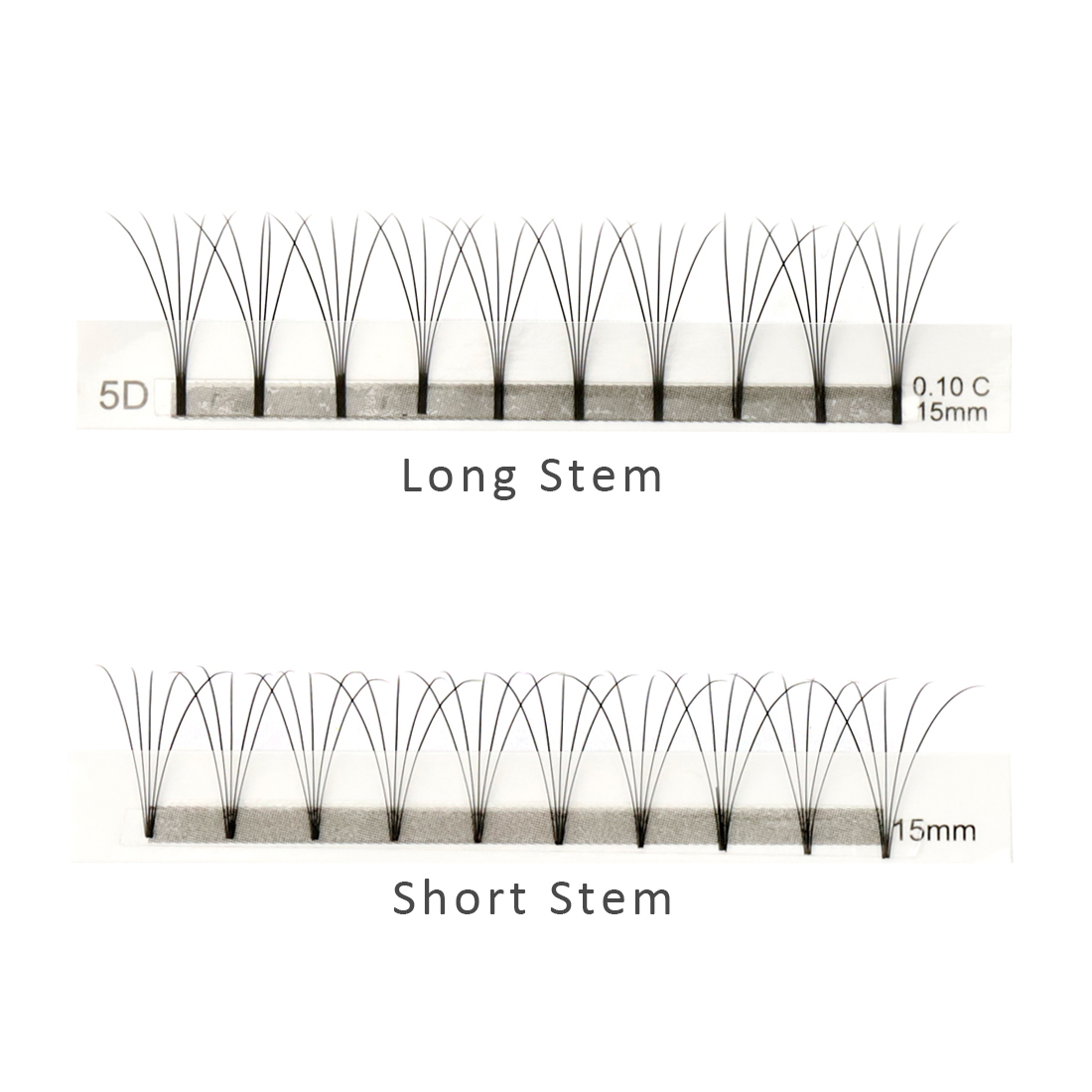 2 Accessories for the Premade Fans Eyelash Extensions 3D-6D
You may need to use related tools, such as tweezers and glue, we also provide as the following:
3 Package for the Premade Fans Eyelash Extensions 3D-6D
We have stocks of paper cards and packaging boxes that suitable for this premade fans eyelash extension, and the delivery speed is very fast. If you want to customize your own brand and logo, it is also possible. We will provide you with free design and arrange mass production after communicating with you. This will play a very good role in advertising and promoting of your eyelashes business!
4 Quality control for the Premade Fans Eyelash Extensions 3D-6D
Our products have to go through strict quality inspection procedure, from the purchase of raw materials, the inspection of the packaging accessories of the paper card box, the strict control of packaging step, and the AQL sampling inspection of the final product to ensure that our product is 100% qualified. Any flaws are strictly eliminated by us.
5 Other Related product of the Premade Fans Eyelash Extensions 3D-6D
We also sell other eyelash extension products such as below, welcome to cantact us for details.