EMEDA eyelash is located in Qingdao Production Center, China. they are the most professional mink eyelash manufacturer and 3D Mink Lashes supplier in China.
Their lashes are made by 21 procedures and three inspection procedures before delivery. so those 3D Mink Lash are well-known abroad for their unique design, velvet-like appearance, soft straps, light weight and long-lasting curves.
they have many styles eyelash in stock and they can send samples very soon.(within 2days)
They always try to find lower shipping way to save money for their clients.

They have a famous saying,
A penny saved is a penny earned for their customer.
Their 25mm mink eyelash/ 16mm 3d mink eyelash/ natural looking mink eyelash with customized private label box are very soft and fluffy in high quality.

With more than 10years production experience,EMEDA already become a leading of 3D Mink Eyelash Manufacturer wholesale mink lashes in China.
here are some popular mink eyelash and boxes for your reference.
Here are some eyelash box they can offered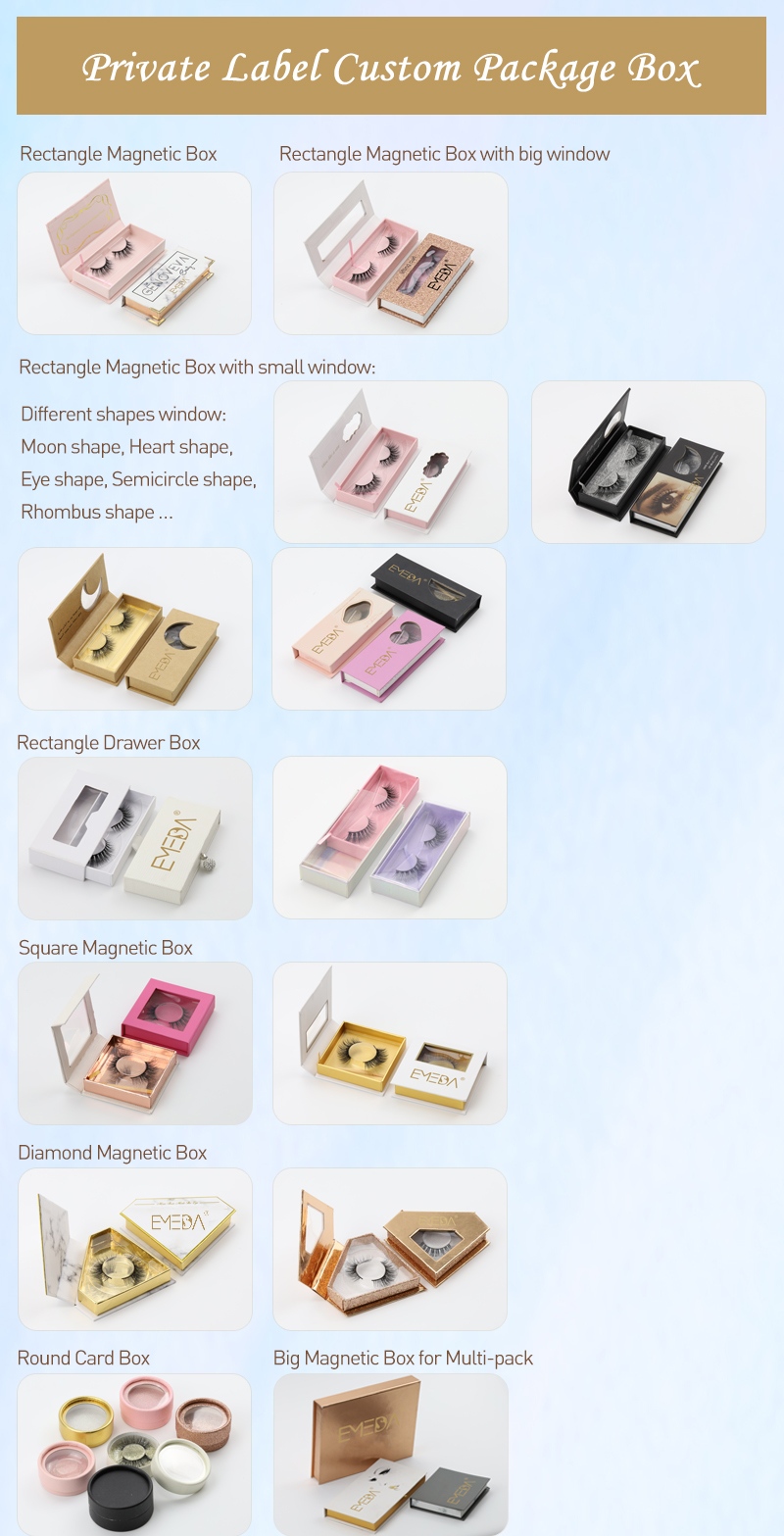 if you need more information, you can contact