Long lasting strip eyelash adhesive with private label

A long lasting eyelash adhesive is important
A good long lasting strip eyelash adhesive will be a great support for you to selling strip lashes well, believe you know that!

And make the eyelash adhesive with your private label, would be an excellent idea to publicize your lash brand.
Congratulations that you find us here with Emeda lash adhesive, our eyelash adhesive is designed with super long lasting that is totally no problem for whole day wearing, your customers would love them so much!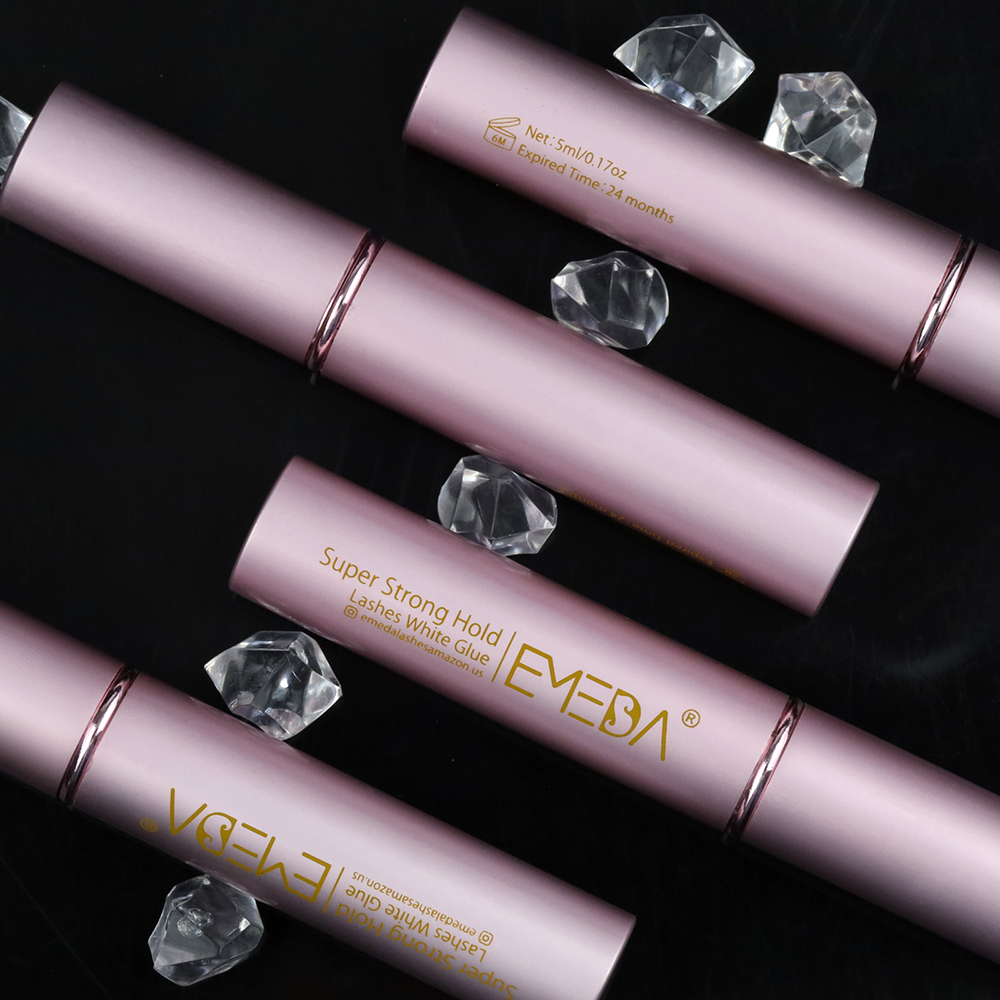 A soft and thin brush also is important for eyelash adhesive, our brush is quite soft and thin, easy to apply glue, thin enough to keep your hands away from dirty.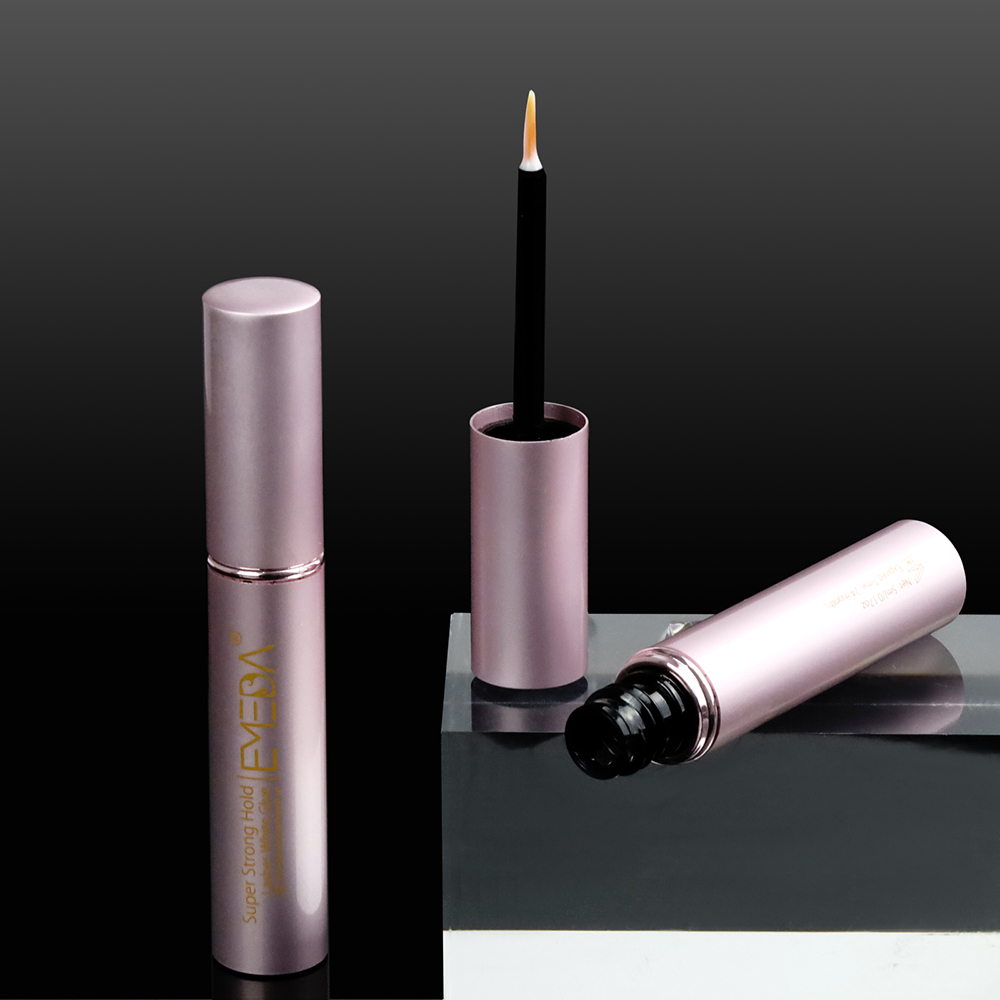 Black bottle eyelash adhesive glue is available, could match your brand theme if your theme is black color as well, a gold logo on bottle will looks super professional.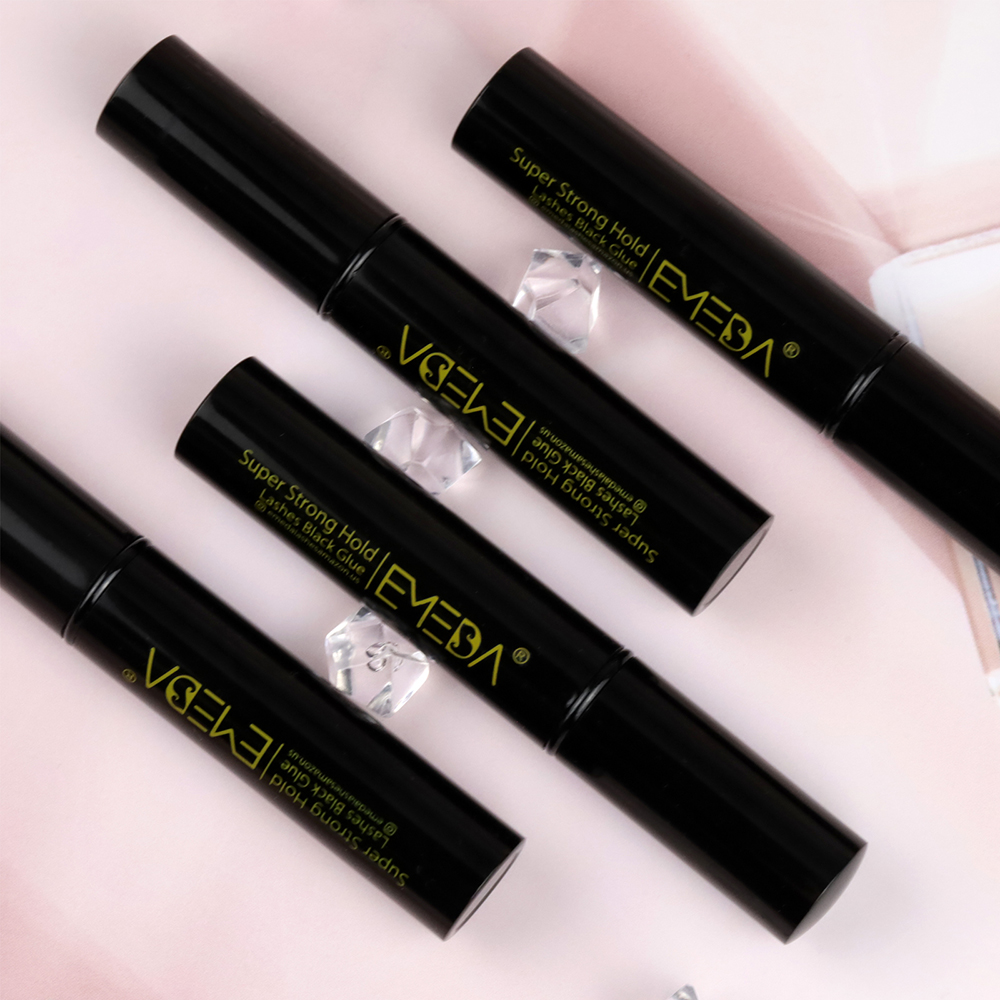 Black bottle can filling with both black and white eyelash adhesive inside the container, normally use black bottle with black lash adhesive, use white or pink bottle with white lash adhesive.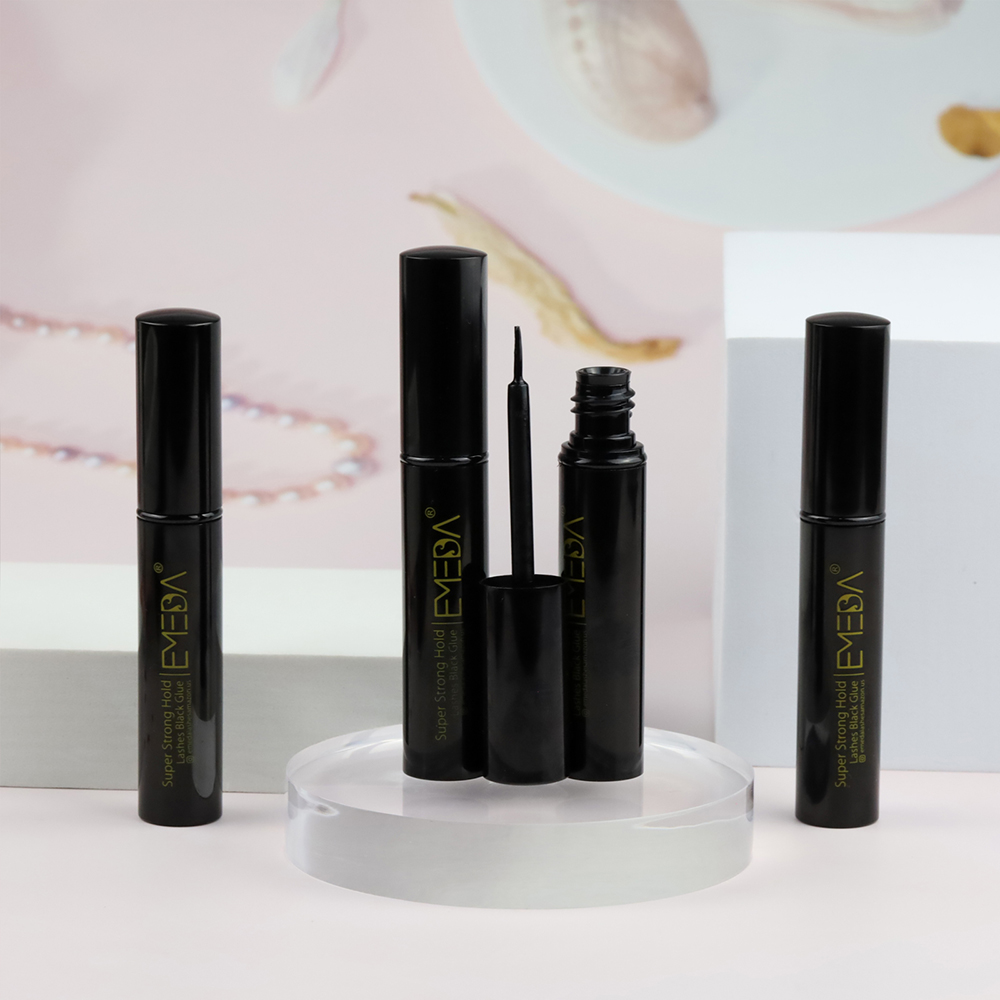 A great quality of eyelash adhesive is also important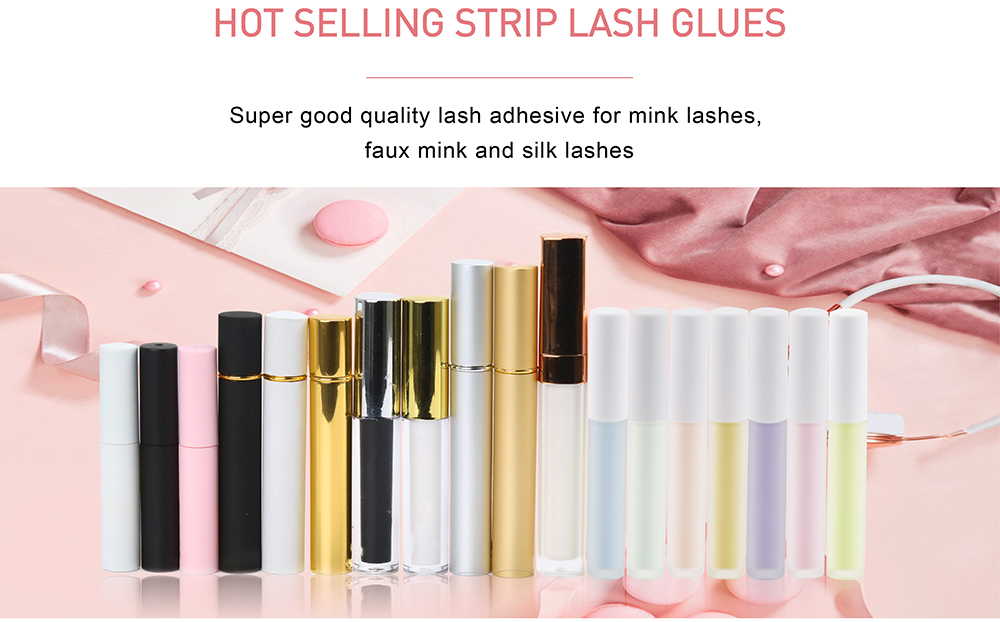 We have 2 grades eyelash adhesive, regular one and premium ones.

Regular adhesive have both white and black glue, you can choose the most suitable one for your business.
Except black and white color glue, premium eyelash adhesive also have 7 new colorful glue with 7 different smell, quite new products in whole market, believe your customers will love those kind of new colorful glue, you can send us inquiry to test samples!
Both white glue and colorful glue will turned into clear after it dries, don't worry for the colors.
The ingredients of regular glue is all from China, the ingredients of premium glue is mixed elements from China, Korean and USA.
All eyelash adhesive is latex free, formaldehyde free, vegan & cruelty free and waterproof, is totally ok for sensitive eyes.
Pls contact me for test videos~:
Cindy Qin
WA +8618561957355
Bottle options of eyelash adhesive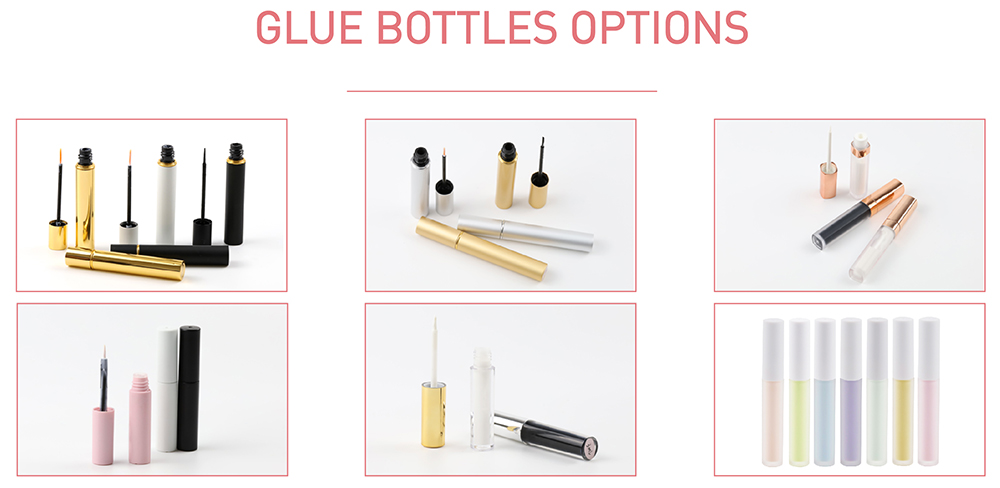 We can do most of the bottles in current market for eyelash adhesive, besides above bottle options, your own favorate bottle pictures is also welcomed~

You can choose suitable color and shape to match your main theme.
Add logo on bottle and box of eyelash adhesive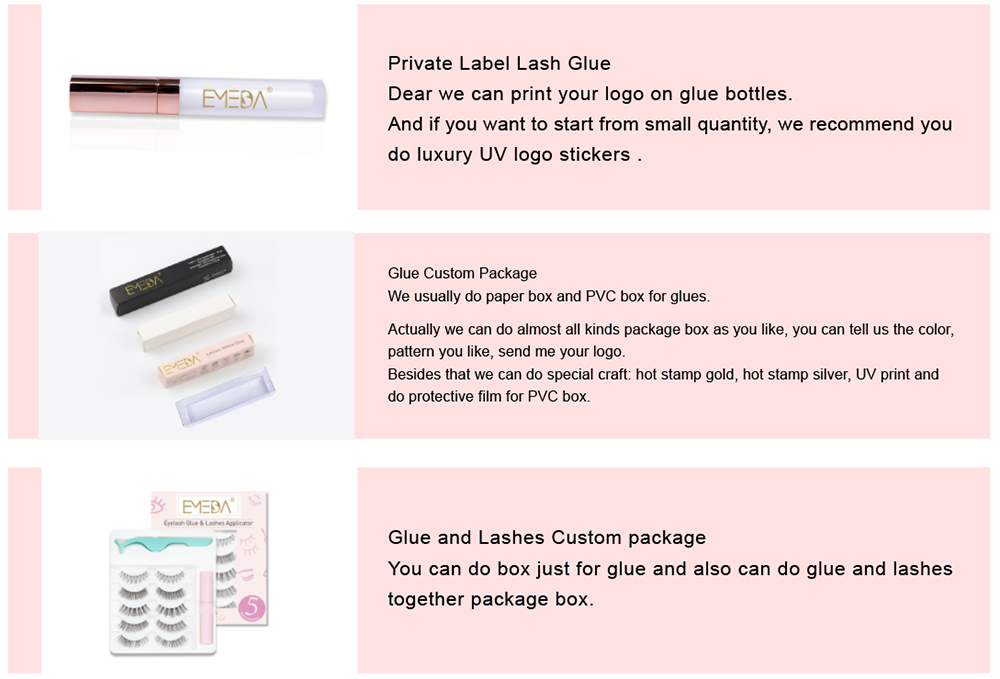 Remember to send us your brand logo, favorate color, website, social media info. etc. to make your own branded eyelash adhesive, our professional designer will make artwork design for you.
Can make customized outer box with your logo as well, and can do a whole lash kit with eyelash adhesive in it too, all can be customized according to your request.
Customers' feedback help you choose the best eyelash adhesive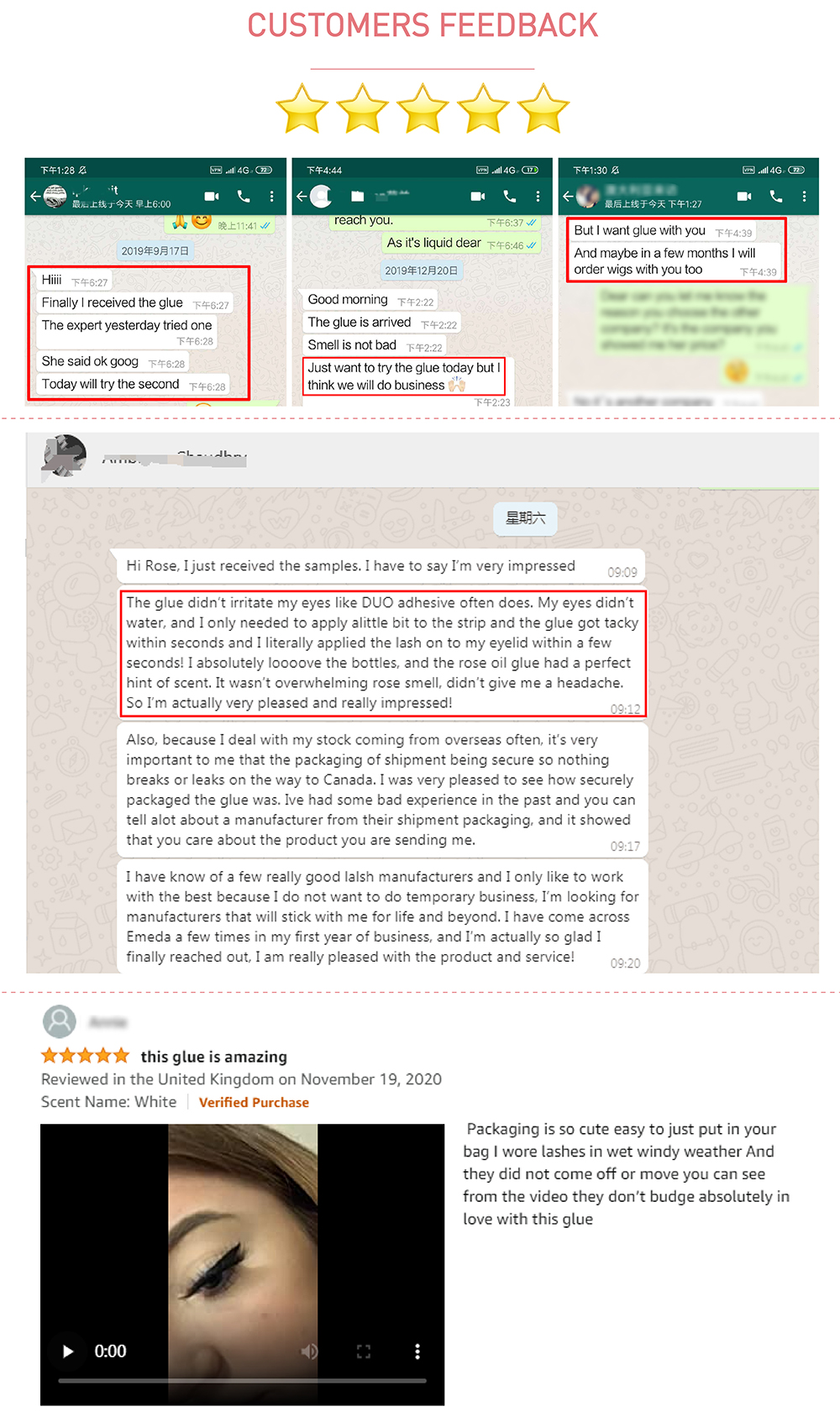 Everyone says it's good, then it's real good!!
If you are interested in our eyelash adhesive, please do not hesitate to contact us through the contact information as below:
Cindy Qin
Email: sales05@emedaeyelash.com
WA +8613410107157