Lashes tray Private Label Natural Long Individual pink eyelash extension volume
Why choose our eyelashes?
Our eyelashes have a variety of colors for you to choose from. We have our own eyelash production factory.
which can make your logo and choose your own packaging. The high quality can better help your business.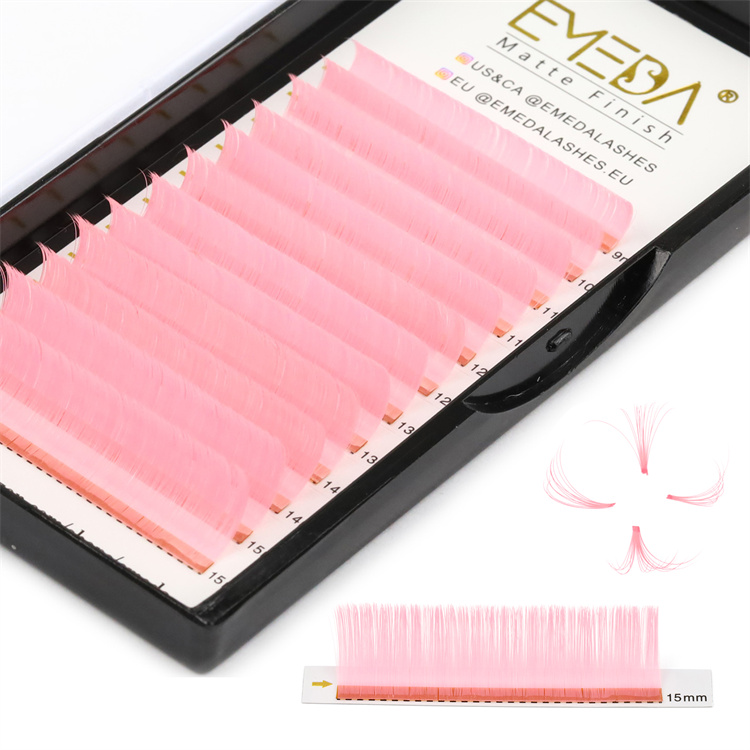 About the length of eyelashes
The length of pink eyelash extensions is 8-15mm.
It is not easy to bend. It feels very soft. The eyelashes are not thick and easy to wear.
Eyelash bottom card can be customized, and the brand and logo can also be customized.
Eyelashes are not easy to loose and have good viscosity.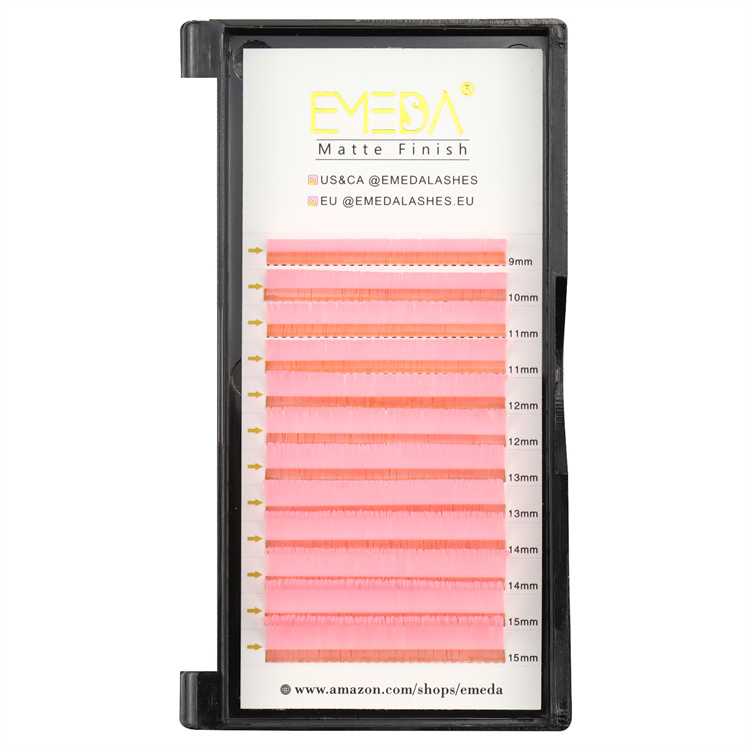 Display of pink eyelash entension
Easy to pick: eyelash extension can be easily removed from the transfer belt. Paper strips can be easily removed from the principle.
All eyelash extension are using the most advanced manufacturing process, with longer stereotypes time, to create a more lasting makeup effect for you.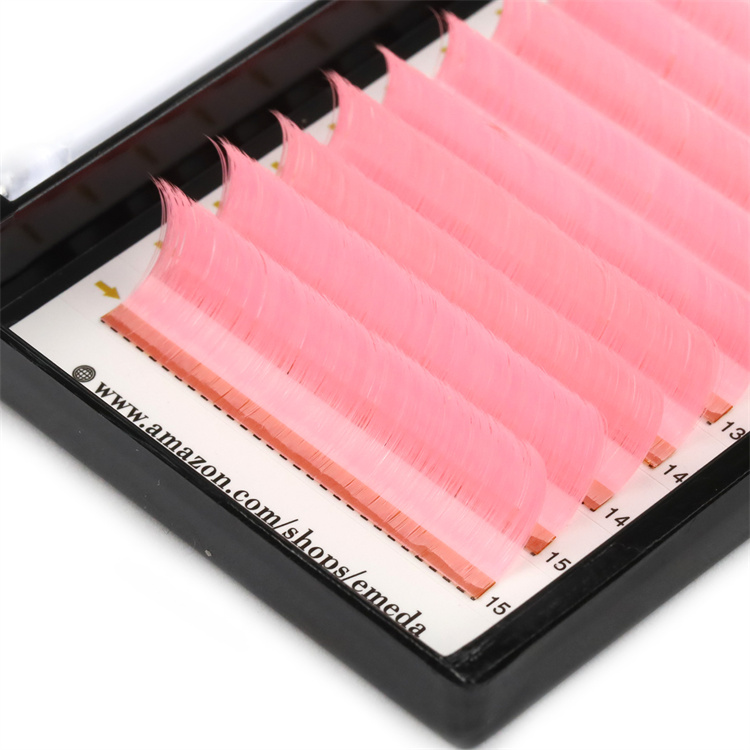 Details of pink eyelash extension
pink eyelash extension, extremely soft, natural with high gloss to create a perfectly attractive look, professional use eyelash extensions, wearing like your own lashes.
The curl can last for a long time and there is obvious waterproof, no deformation.


Our eyelash factory
We have ten years experiences. We focus on manufacturing high quality false eyelash products with professional techniques and exquisite workmanship.