Hot New styles Fluffy dramatic vegan faux mink lashes in US
In recent years, the beauty industry has witnessed a significant shift towards cruelty-free and vegan products. As consumers become more conscious of their choices, the demand for ethical alternatives has skyrocketed. One such trend that has taken the United States by storm is the emergence of fluffy dramatic vegan faux mink lashes. These lashes offer a guilt-free way to achieve a glamorous and dramatic look without compromising on ethics. Let's delve into the world of these hot new styles and explore why they have become a must-have for beauty enthusiasts across the country.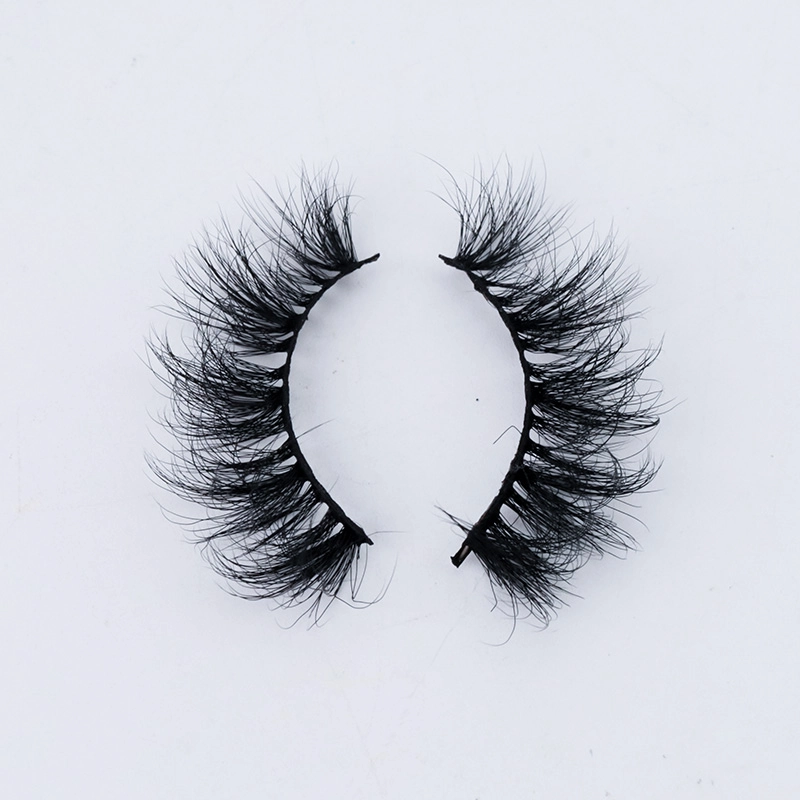 Fluffy dramatic vegan faux mink lashes Introduction
Material:synthetic hair
Band:cotton black band
Lengths:20mm and 25mm
Look: 3D effect fluffy volume
Used with strip lash glue
Fluffy Dramatic Styles:
The hot new styles of fluffy dramatic vegan faux mink lashes offer a bold and glamorous look that is perfect for special occasions or those who simply love to make a statement. These lashes are designed to add volume, length, and intensity to your natural lashes, creating a mesmerizing effect that enhances your eyes and overall makeup look. With their fluffy texture and dramatic flair, they are sure to turn heads wherever you go.
Dramatic faux mink lashes VS Dramatic real mink lashes
Ethical and Sustainable Choice:
By opting for vegan faux mink lashes, beauty enthusiasts can enjoy the best of both worlds: stunning lashes and a clear conscience. These lashes are crafted using synthetic materials, eliminating the need for animal fur. This makes them a cruelty-free and sustainable choice, aligning with the values of many conscious consumers who prioritize ethical beauty products.
Faux mink lashes economic choice:
Faux mink lash material are premium synthetic hair which are better than silk lash but the price are much cheaper than real mink lash, but they can create same look as real mink lash which is quite saving. For same bunget,Girls can own more lash styles for one time. You can check our styles.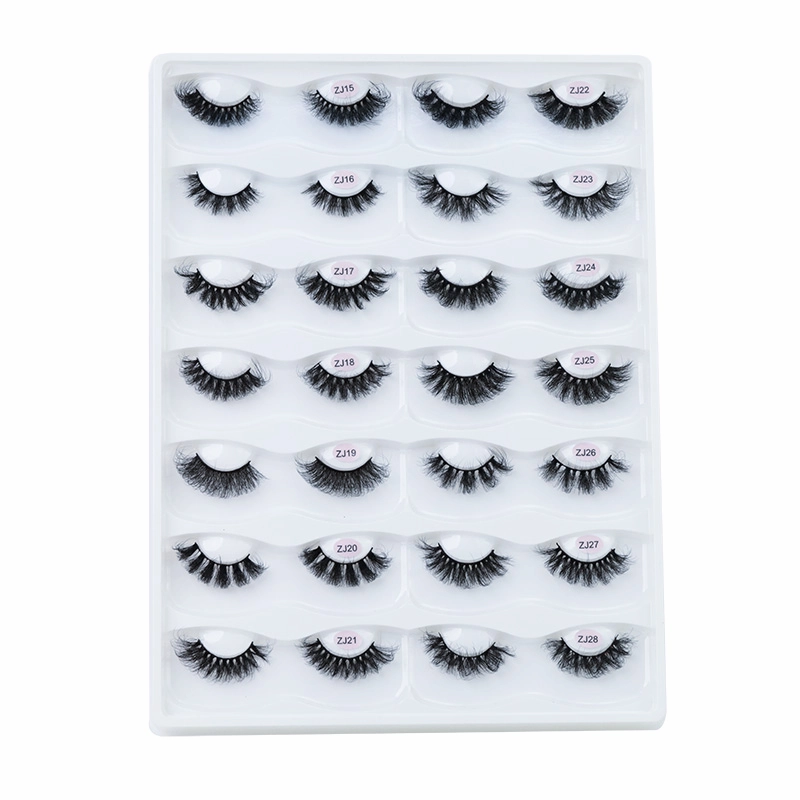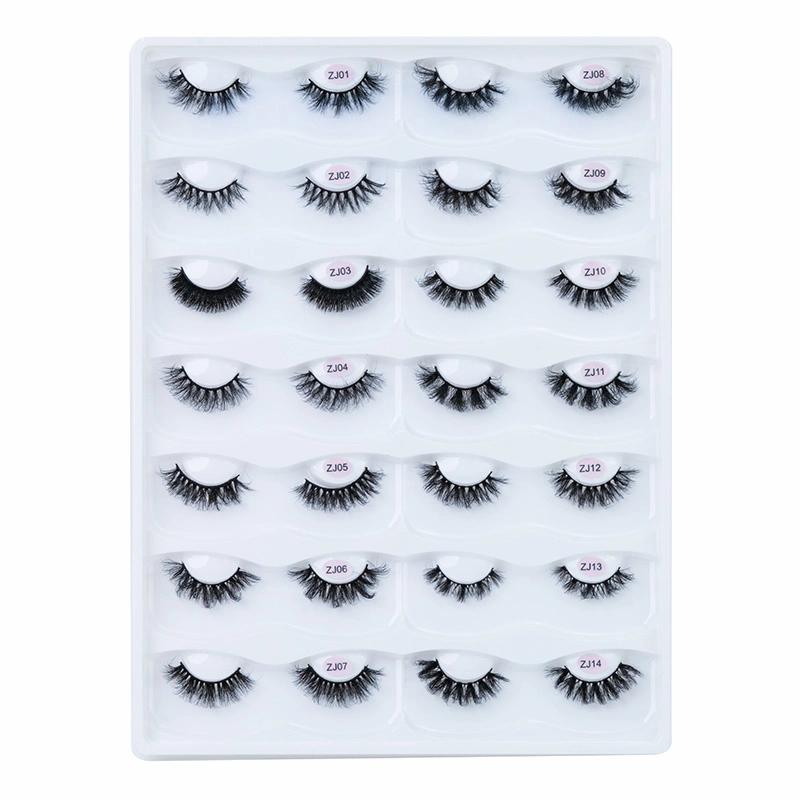 Fluffy dramatic vegan faux mink lashes Advantage
Quality and Durability:
One of the key advantages of vegan faux mink lashes is their exceptional quality and durability. Made from synthetic fibers, these lashes are designed to withstand multiple uses without losing their shape or becoming damaged. They are also lightweight and comfortable to wear, ensuring that you can enjoy a full day or night of flawless lashes without any discomfort.
Versatility: Fluffy dramatic vegan faux mink lashes come in a wide range of styles, lengths, and thicknesses, allowing you to customize your look according to your preferences. Whether you prefer a natural yet voluminous effect or a bold and dramatic appearance, there is a style to suit every occasion and personal style.
Low Maintenance: Unlike traditional mink lashes that require special care and maintenance, vegan faux mink lashes are relatively low maintenance. They are resistant to water, heat, and humidity, making them ideal for everyday wear or even during outdoor activities. With proper care, these lashes can last for several weeks, saving you time and money in the long run.
Allergy-Friendly: Many individuals have sensitivities or allergies to animal fur or certain adhesives used in lash extensions. Fluffy dramatic vegan faux mink lashes provide a hypoallergenic alternative, as they are made from synthetic materials that are less likely to cause irritation or allergic reactions. This makes them suitable for a wider range of people, including those with sensitive skin or allergies.
Cruelty-Free and Environmentally Conscious: By choosing vegan faux mink lashes, you are actively contributing to the reduction of animal cruelty in the beauty industry. These lashes are made without harming animals, making them a compassionate choice for animal lovers. Additionally, the production of synthetic lashes has a lower environmental impact compared to traditional mink lashes, as it does not contribute to the demand for fur farming.
Confidence Boost: Fluffy dramatic vegan faux mink lashes have the power to enhance your natural beauty and boost your confidence. They frame your eyes, making them appear larger and more captivating. The added volume and length create a mesmerizing effect that can transform your entire look, giving you the confidence to conquer any situation, whether it's a special event or a regular day at the office.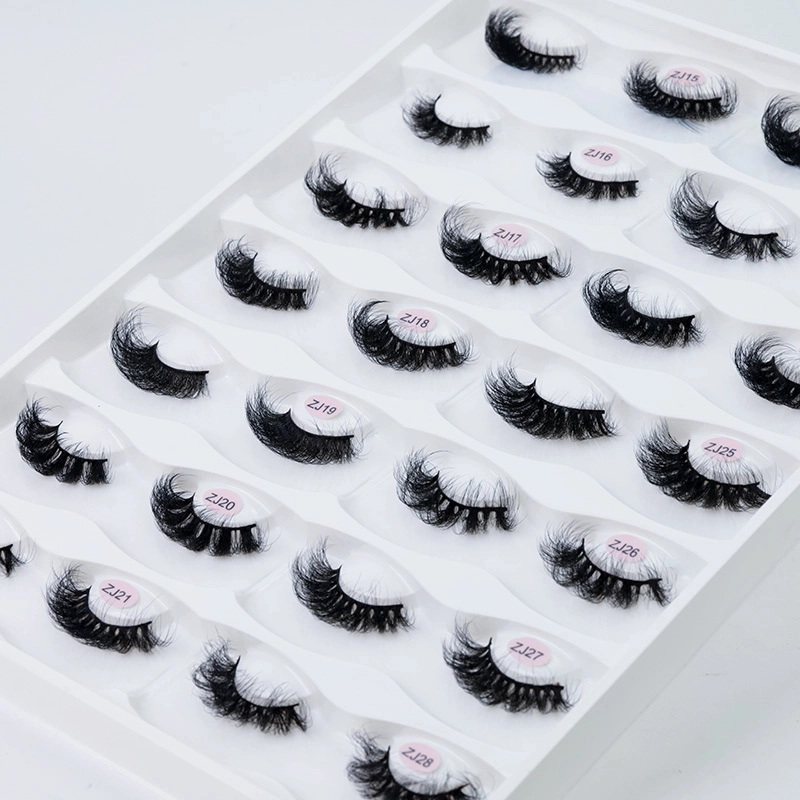 Fluffy dramatic vegan faux mink lashes with private label
Faux mink lashes price are lower, beside one pair box you also can do 3 pairs,5 pairs,7 pairs, 8 pairs, 10 pairs, 14 pairs and 16 pairs lash box.
You can do professional paper box and luxury magnetic box which can print your logo, social info and use info.
Branding: Private label lash boxes allow you to showcase your brand identity. You can customize the design, colors, and logo on the box to align with your brand image. This helps in creating brand recognition and loyalty among your customers.
Exclusivity: With private label lash boxes, you can create unique packaging that sets your products apart from competitors. This exclusivity can attract customers who are looking for something different and premium.
Marketing: Customized lash boxes act as a marketing tool. You can include additional information about your products, such as instructions, benefits, or even promotional offers. This helps in educating customers and promoting your brand.
Professionalism: Private label lash boxes give your products a professional and polished look. This can enhance the perceived value of your lashes and make them more appealing to customers.
Control: By having your own private label lash boxes, you have control over the quality and design of the packaging. You can ensure that the boxes are made from high-quality materials and meet your specific requirements.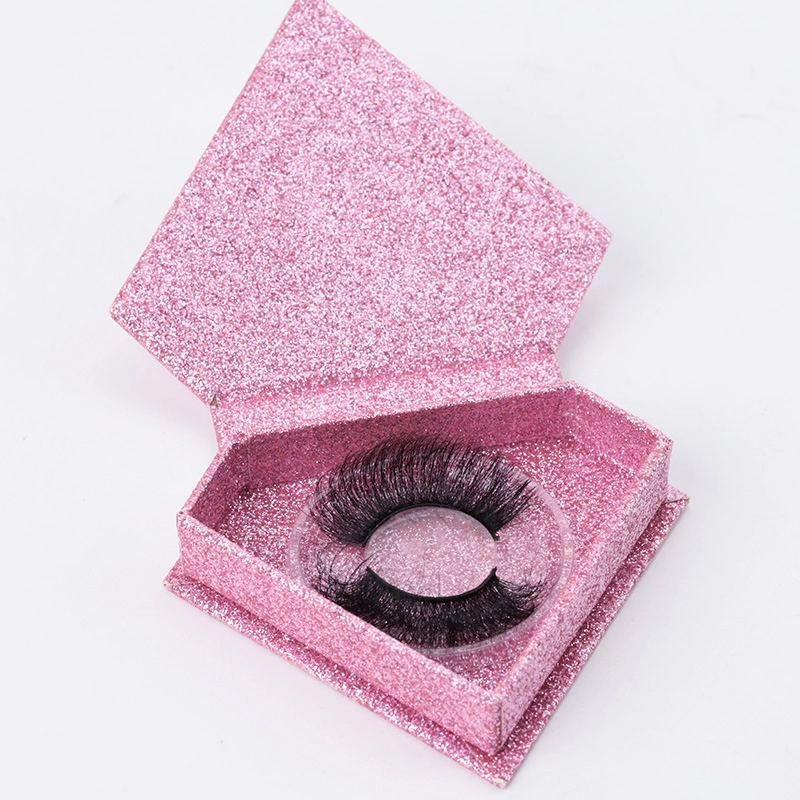 FAQ: How to wear faux mink lashes?
Prepare your natural lashes: Start by curling your natural lashes and applying a coat of mascara. This helps create a base for the faux mink lashes to adhere to and blend in with your natural lashes.
Measure and trim the lashes: Hold the faux mink lashes against your eyelid to measure the length. If they are too long, trim them from the outer edge. It's important to trim them from the outer edge to maintain the natural-looking taper.
Apply lash adhesive: Apply a thin layer of lash adhesive along the band of the faux mink lashes. Wait a few seconds for the adhesive to become tacky. This step ensures that the lashes adhere properly and stay in place.
Position the lashes: Using tweezers or your fingers, carefully place the faux mink lashes as close to your natural lash line as possible. Start from the center of your eyelid and then press down the inner and outer corners.
Secure and blend: Gently press the faux mink lashes against your natural lashes to ensure they are securely attached. Use your fingers or a lash applicator to blend the faux mink lashes with your natural lashes for a seamless look.
Optional: Apply mascara and eyeliner: If desired, you can apply another coat of mascara to blend your natural lashes with the faux mink lashes. You can also apply eyeliner along the lash line to further enhance the appearance.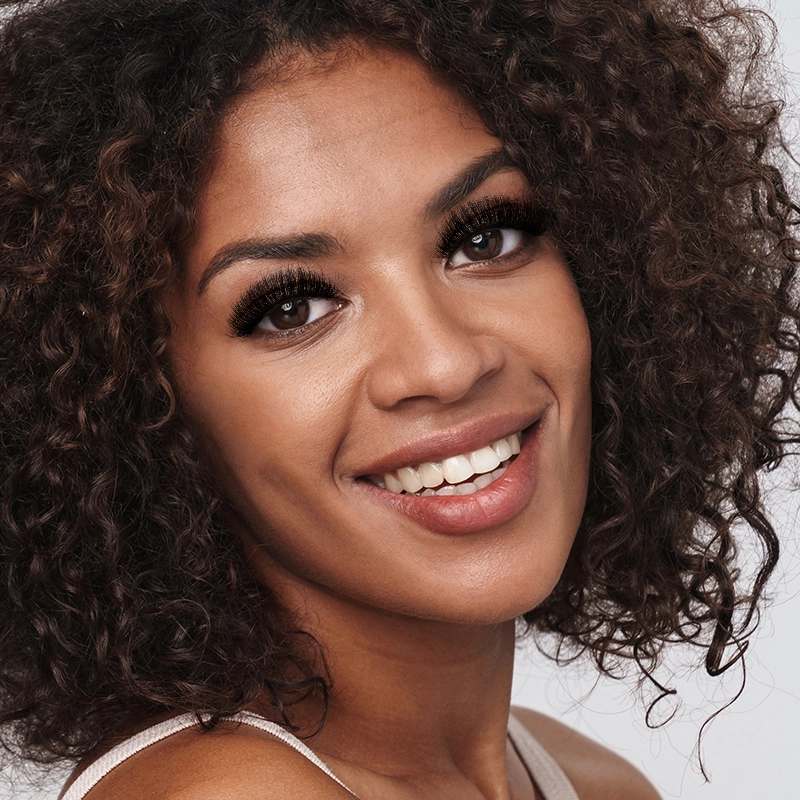 CONTACT ME for more details.
Monica:
Whatsapp: +86 185 6261 5183
You may also like
Wholesale popular silk faux mink vegan eyelashes with logo XJ92
wholesale Hot Mink lashes with custom lash package in US XJ83
Private label 3D faux mink natural Half lashes small corner eyelash XJ82
Latex free Korean Strip eyelash glue XJ78