Fast dry strong hold 0.5s 1s lash extensions glue
Lash extensions have become increasingly popular in recent years, offering individuals
the opportunity to achieve longer, fuller, and more glamorous lashes. However, behind
the scenes of these stunning lash transformations lies a crucial component: lash extensions
glue. This adhesive plays a vital role in ensuring that the extensions adhere securely to
the natural lashes, providing a seamless and long-lasting result. OBEYA offer fast dry strong
hold 0.5s 1s lash extensions glue which is very popular.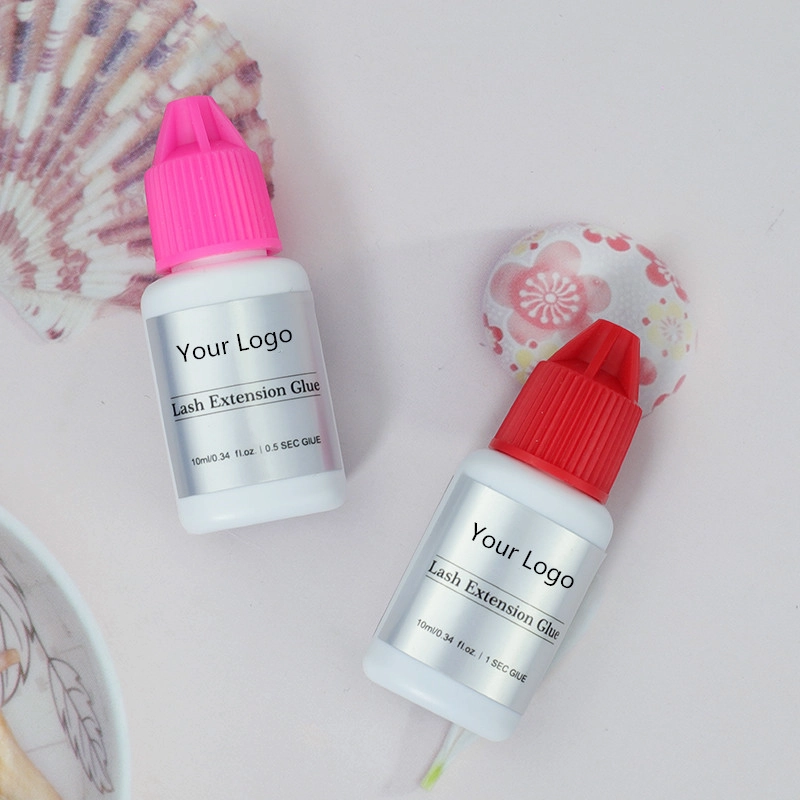 OBEYA Lash extensions glue introduction
OBEYA offer different kinds lash extensions glue for different grades lash artists.
Now OBEYA offer 4 kinds lash extensins glue.
Product name: 0.5s Korean glue, 1s Korean glue, 1-2s Germany glue, 2-3s Germany glue.
Ingredients:
Korean glue:
Ethylcyanoacrylate, Polymethylmethacrylate, Propylene glycol 200~1000 diacrylate, CI 77266.
Germany glue:
Ethyl Cyanoacrylate, Poly(methacrylater), Hydroquinone, CARBON BLACK.
Tempreture:

Korean glue: 18-25°C; Germany glue:20~35 °C.
Humidity:
Korean glue: 50-65%; Germany glue: 30-50%.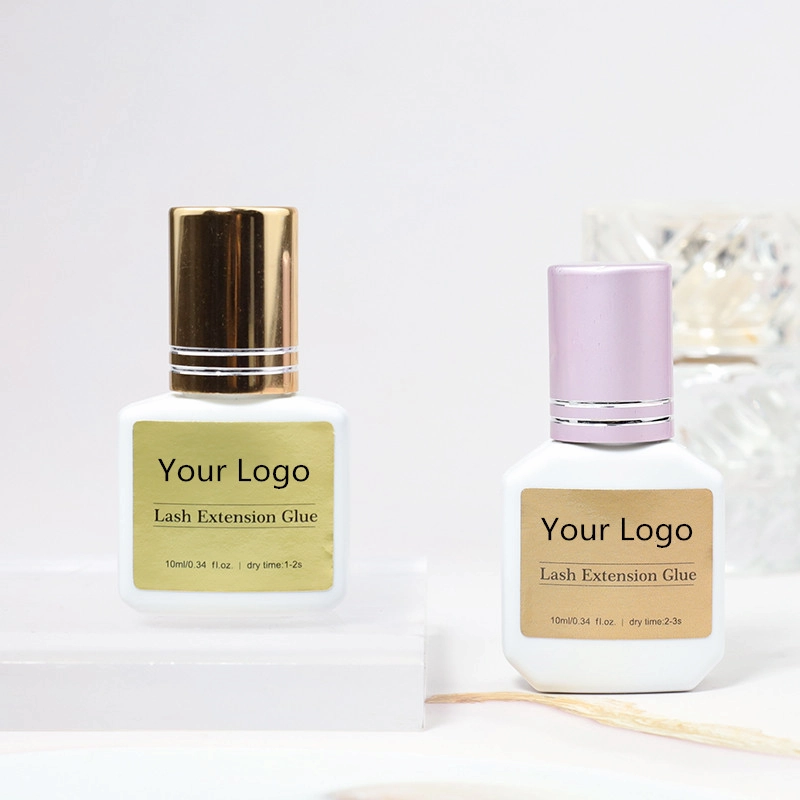 OBEYA Lash extensions glue Advantage
1 Extra strong hold:OBEYA lash extensions glues are all strong hold and can last for 30-50days.
OBEYA glue is formulated with high-quality ingredients that have been carefully selected
for their adhesive properties. These ingredients work together to create a powerful bond
between the natural lashes and the extensions, ensuring that they stay in place even under
various conditions.
OBEYA lash extensions glue undergoes rigorous testing and quality control measures
to ensure its effectiveness. We prioritize the safety and satisfaction of our customers, which
is why our glue is subjected to stringent quality checks to guarantee its strength and reliability.
2 Safe and comfortable:OBEYA lash extensions glue are low odor and suite for sencitive
skin. But still need skin test before use. We have MSDS certificates for all glues.
3 Good price:we offer good price of lash extensions glue to lash artists, you can test firstly.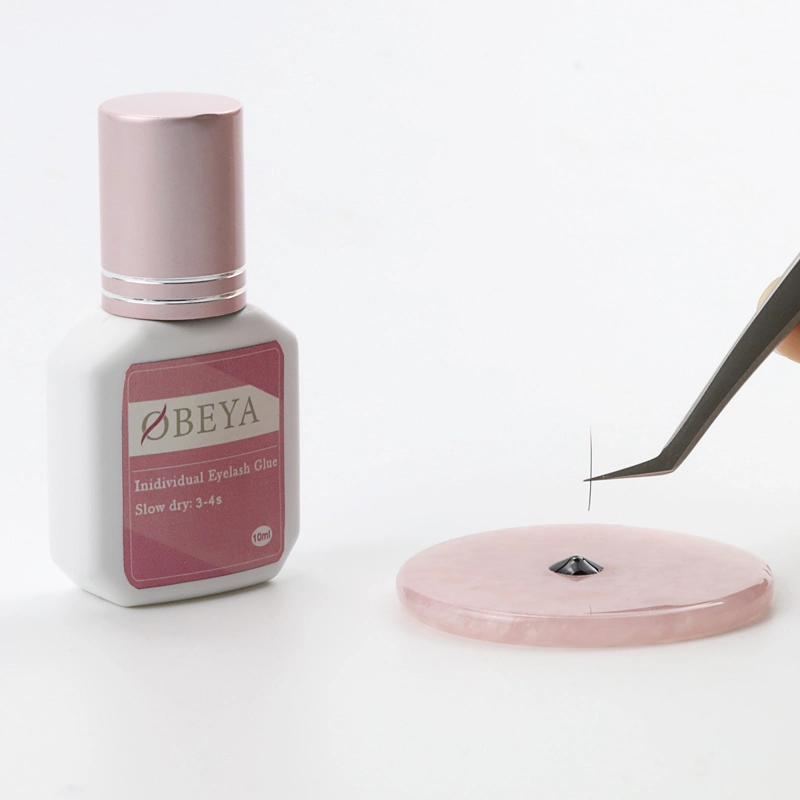 OBEYA Lash extensions glue with private label
OBEYA lash extensions glue can do 3ml, 5ml and 10ml. And we also can do logo stickers
with your logo, ingredients and other info. For professional, you also can custom paper
box for glue, print logo, ingredients and notice.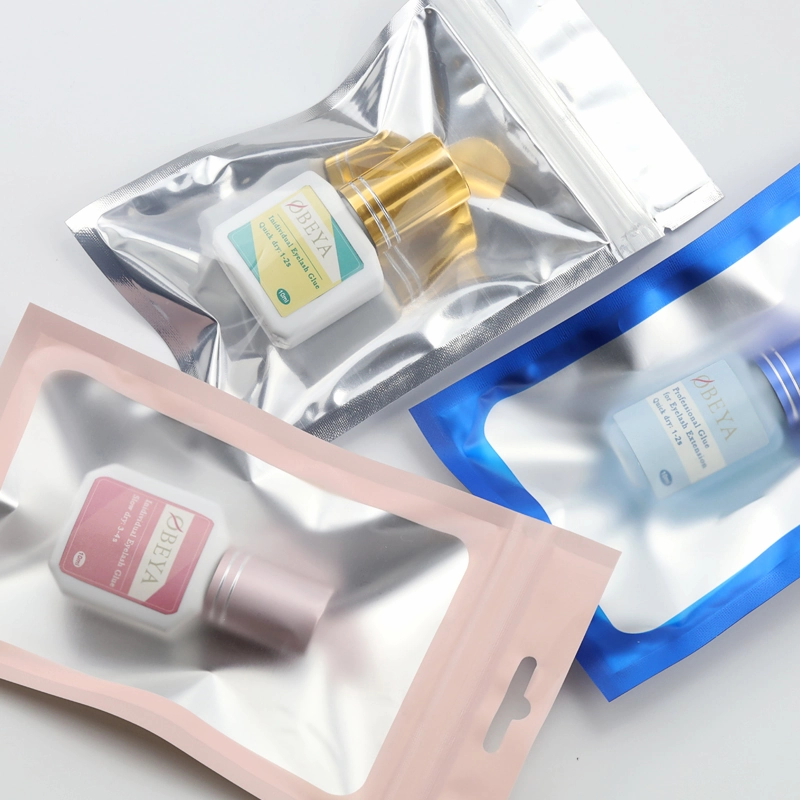 CONTACT ME for more details.
Monica:
Whatsapp: +86 185 6261 5183
FAQ:
Q: What are lash extensions glue?
A: Lash extensions glue is a specially formulated adhesive used to attach individual lash
extensions to natural lashes. It is designed to provide a strong and long-lasting bond.
Q: How does lash extensions glue work?
A: Lash extensions glue contains ingredients that create a chemical reaction when exposed
to air, causing it to harden and create a secure bond between the lash extension and the
natural lash. This adhesive is typically applied to the base of the lash extension before it is
attached to the natural lash.
Q: Is lash extensions glue safe to use?
A: When used correctly and by a trained professional, lash extensions glue is generally safe
to use. However, it is important to note that some individuals may be sensitive or allergic
to certain ingredients in the glue. It is recommended to do a patch test before a full application
to check for any adverse reactions.
Q: How long do lash extensions glued with lash extensions glue last?
A: The longevity of lash extensions glued with lash extensions glue can vary depending on
factors such as the individual's natural lash growth cycle, aftercare routine, and the quality
of the glue used. On average, lash extensions can last anywhere from two to six weeks before
a touch-up or refill is needed.
Q: Can I apply lash extensions glue on my own?
A: It is not recommended to apply lash extensions glue on your own, especially if you are not
a trained professional. Proper application requires skill, precision, and knowledge of safety
protocols. It is best to seek the services of a certified lash technician who can ensure the glue
is applied correctly and safely.
You may also like
Premium Korean PBT material Individual lash extensions US XJ79
Private label Rapid blooming lash easy fan XJ77
Lash extension academy lash tools lash training kit include lash supplies with private label XJ76
Inquiry for 2021 best selling wholesale lashes premade fans eyelash extensions eyelash wholesale distributor USA XJ