Easy Fan Eyelash Blooming Volume Eyelash Supplier
These lashes are perfect for beginners of volume lashes who have not got the technique of how to open up a volume fan correctly, or are using pre-made fans and want to get a fuller look while saving money.Save your grafting time,Special craft,Save your money,you can do 2D-20D fans only use one tray flowering eyelash.So Convenience.
1.Blooming Volume Eyelash Detail:
Material: Black PBT Material
Brand Name: OEM/EMEDA
Color: Natural black
Thickness:0.05/0.07
Curl: J,B,C,D
Custom Packaging: supplied
Payment terms: Paypal, Western Union, Money gram, T/T
Delivery: DHL, FEDEX, UPS, sea shipping
Delivery time: 15-45 days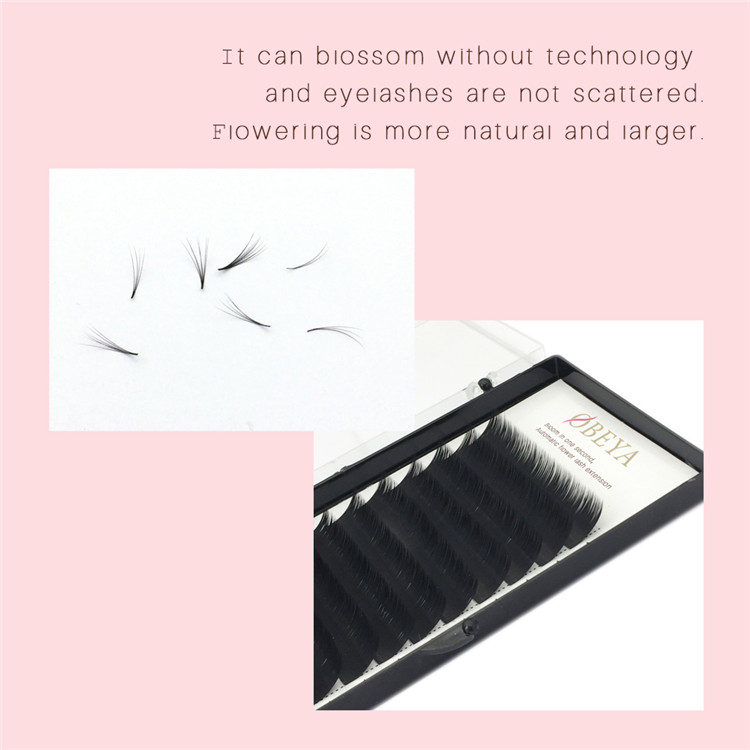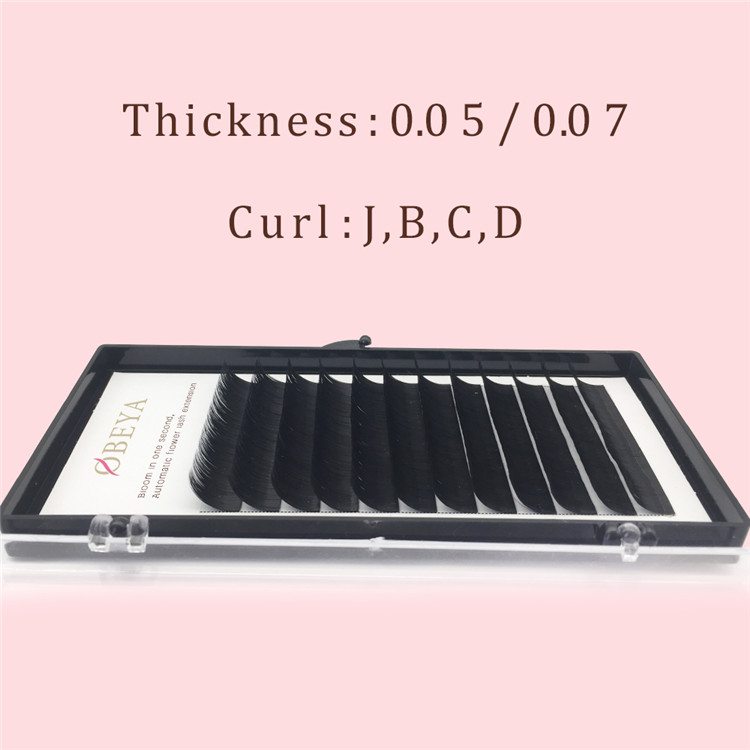 2.The advantage of eyelashes:
Premium Material: The eyelashes made with black PBT material from Korea and handmade. As Korean silk lashes are so soft and light, it's the best choose for eyelash extensions.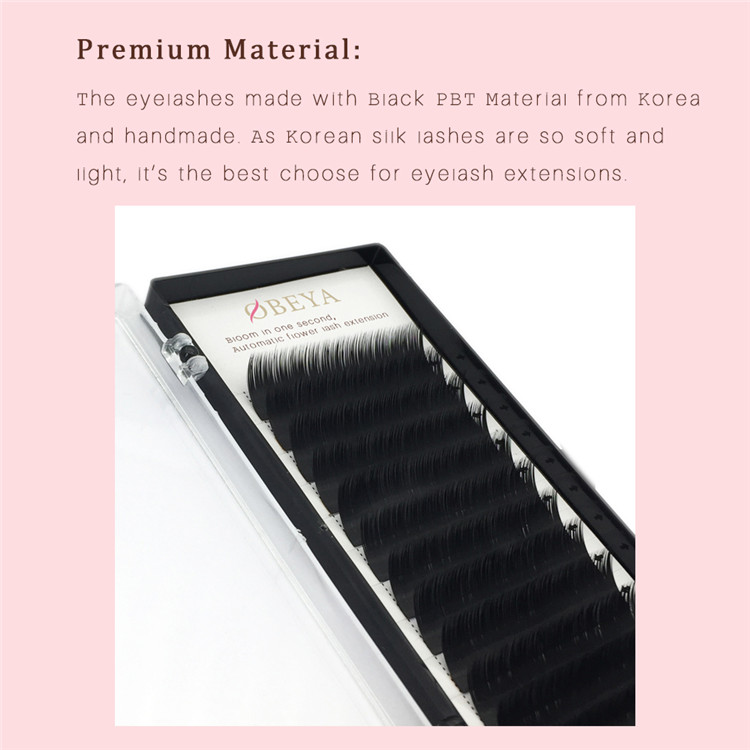 Profession: easy to remove, no residue, stable curl, grafting easily eyelash extensions, salon perfect use.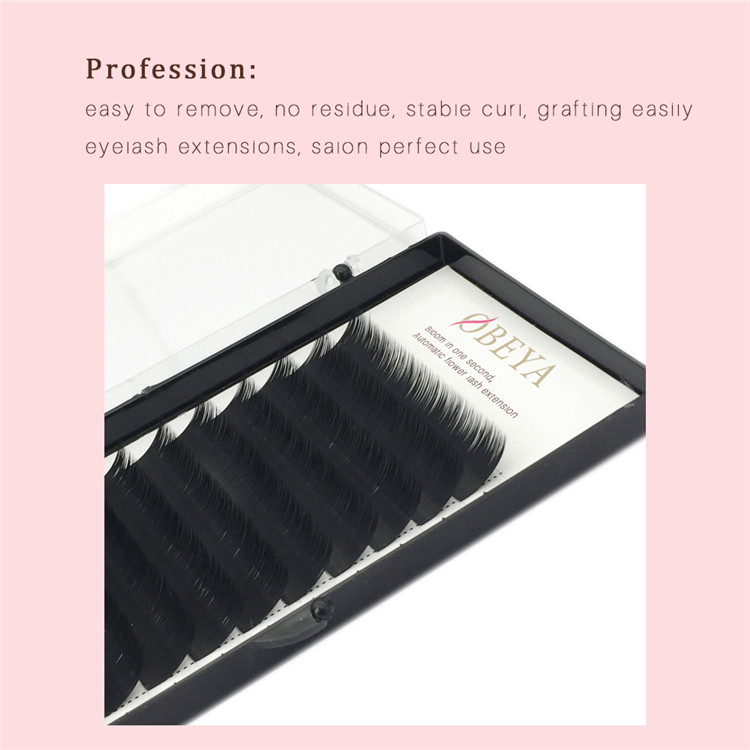 One second blossom: If you want to open a few lashes, you just need to grab a few lashes. The root of the eyelashes will not separate, any flowering, and novices can operate.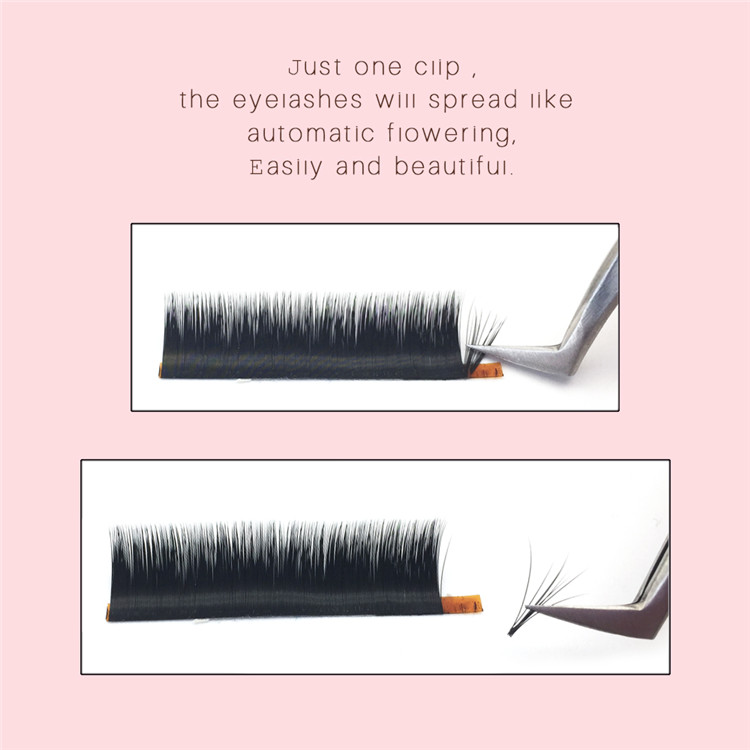 3.Application Step:
Step 1: Take out one strip eyelashes,clip to take 1/2 place of eyelash root.
Step 2: After the eyelashes are clamped,pull to the right.
Step 3: Then push gently toward our left direction to make eyelashes bloom automatically.
Step 4: Push forward to the front and lift your eyelashes upwards,Blooming in one second.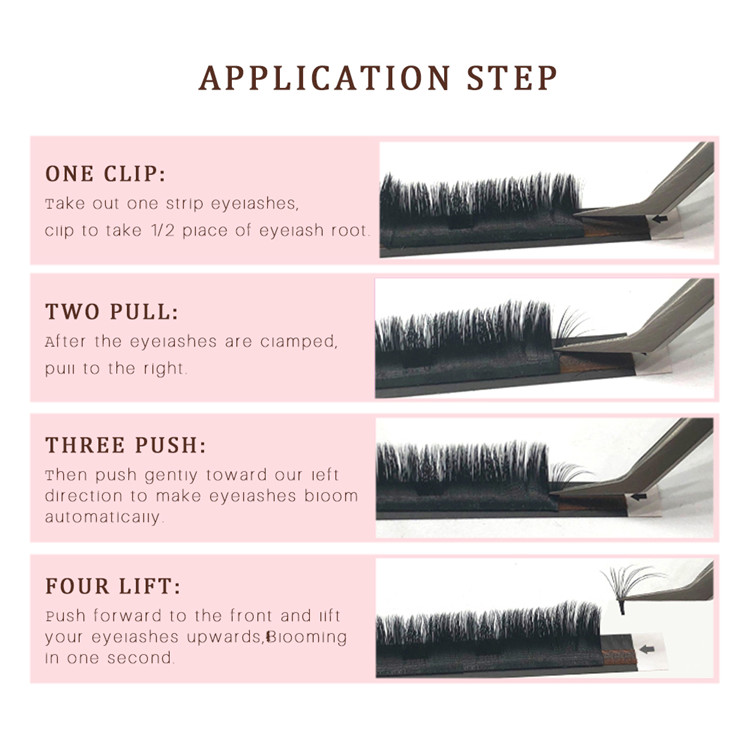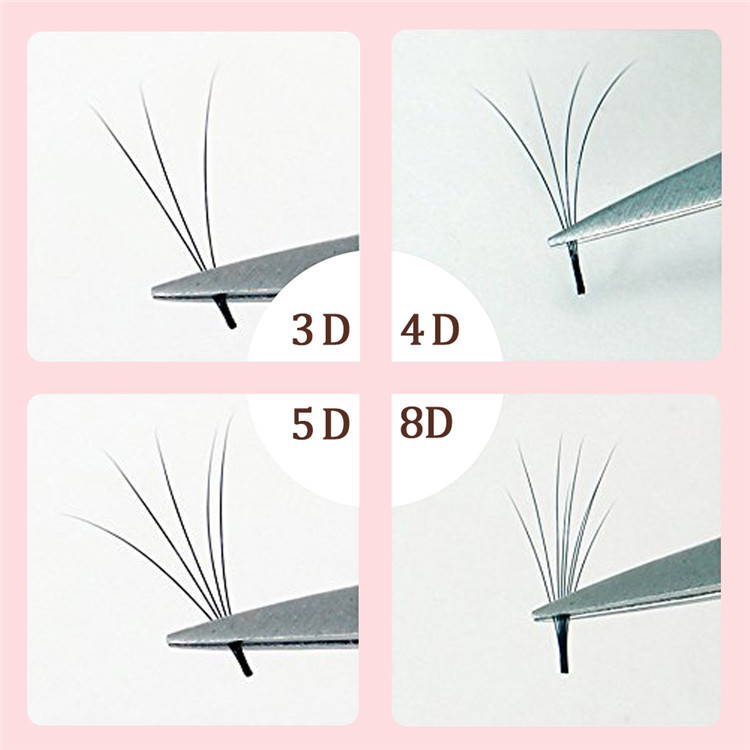 You may like: