Blooming Volume Eyelash Supplier Custom Private Label
Not volume lash extensions?
Although it looks like eyelash extensions,because of the special glue,it function as the same as volume lash.
How to pick 2d 3d 4d 5d fans and so on?
Using curved tweezers are close to the root and any number of fans as you wanted.
1.Automatic flowering eyelashes detail:
Material: Black PBT Material
Brand Name: OEM/EMEDA
Color: Natural black
Thickness:0.05/0.07
Curl: J,B,C,D
Custom Packaging: supplied
Payment terms: Paypal, Western Union, Money gram, T/T
Delivery: DHL, FEDEX, UPS, sea shipping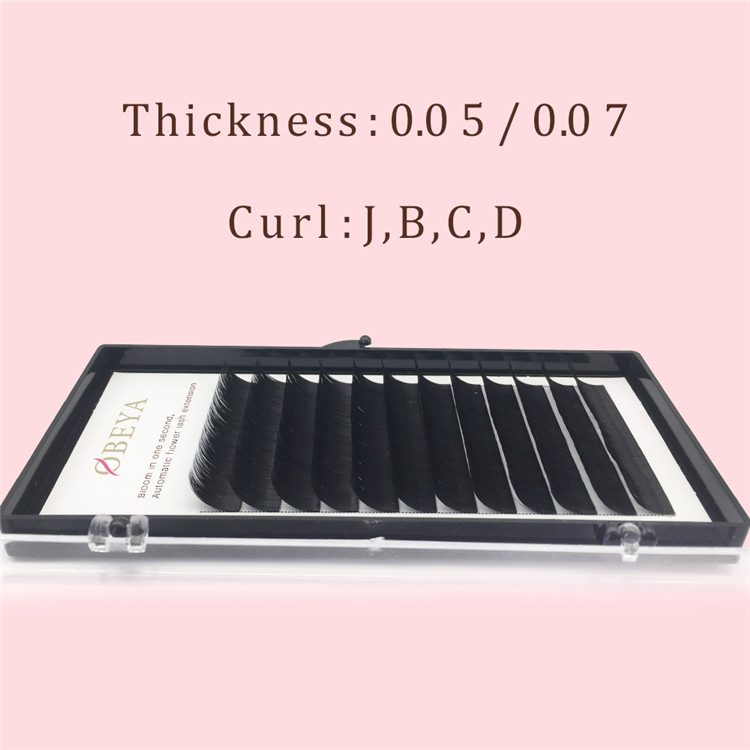 2.The advantage of flowering eyelashes:
• Premium Material: The eyelashes made with black PBT material from Korea and handmade. As Korean silk lashes are so soft and light, it's the best choose for eyelash extensions.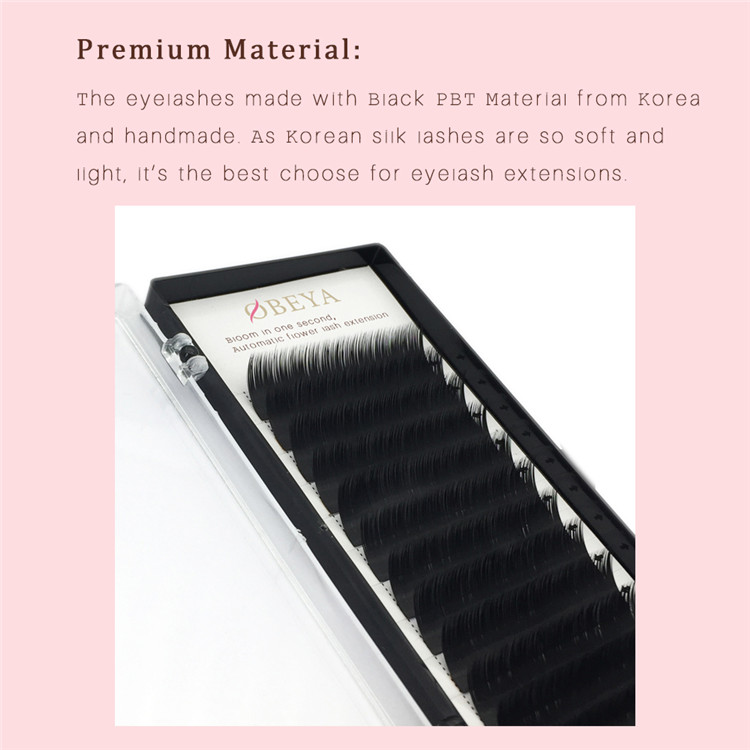 • Profession: easy to remove, no residue, stable curl, grafting easily eyelash extensions, salon perfect use.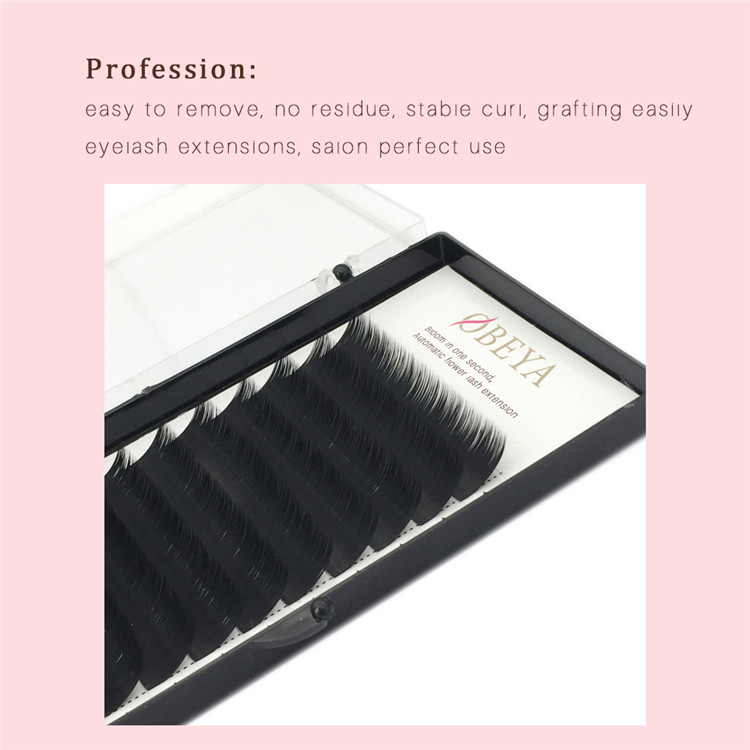 • One second blossom: If you want to open a few lashes, you just need to grab a few lashes. The root of the eyelashes will not separate, any flowering, and novices can operate.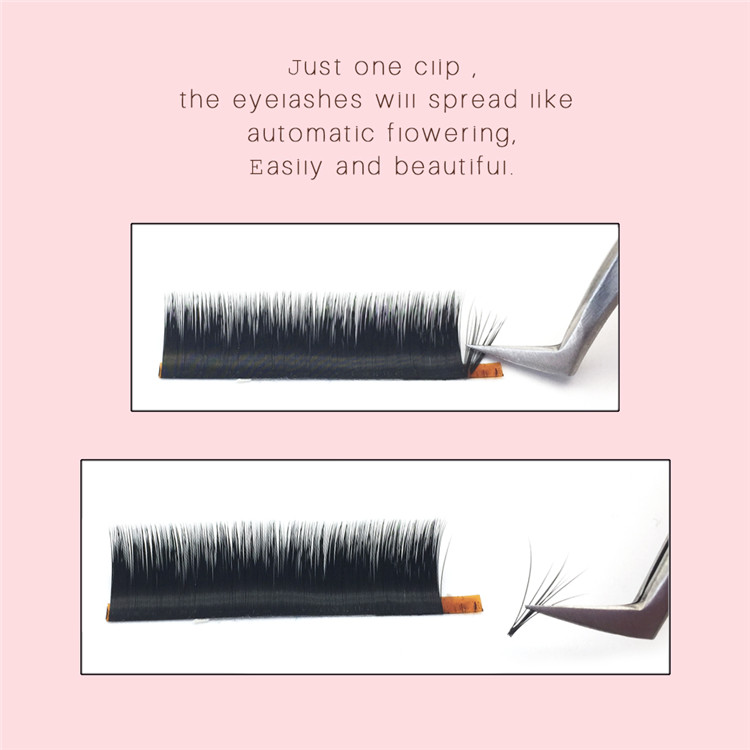 3.Application step:
One clip: Take out one strip eyelashes,clip to take 1/2 place of eyelash root.
Two pull: After the eyelashes are clamped,pull to the right.
Three push: Then push gently toward our left direction to make eyelashes bloom automatically.
Four lift: Push forward to the front and lift your eyelashes upwards,Blooming in one second.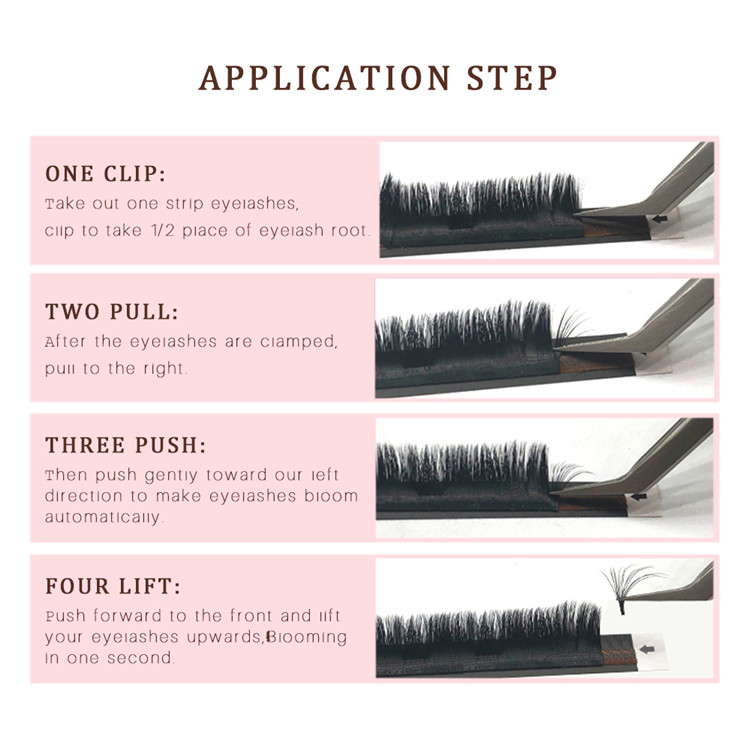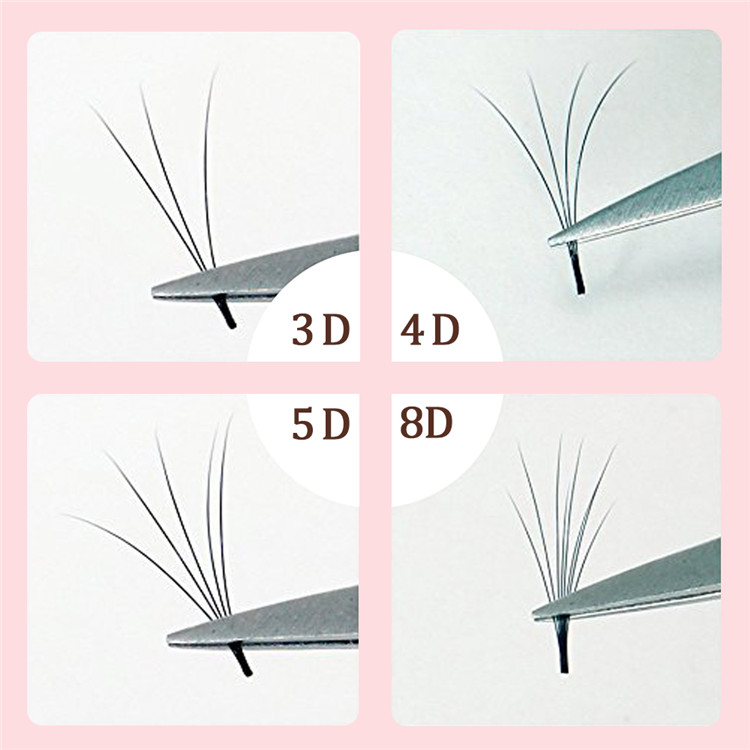 You may like: