Blooming Volume Eyelash Fashionable Individual C Curl 0.07 Mix
Premade fans?
No.It is not premade fans,but special glue that make you can make any fans.How many fans depended on your pick.2d 3d 4d 5d 6d even 7d 10d 20d···
1.Blooming Volume Eyelash Detail:
Material: Black PBT Material
Brand Name: OEM/EMEDA
Color: Natural black
Thickness:0.05/0.07
Curl: J,B,C,D
Custom Packaging: supplied
Payment terms: Paypal, Western Union, Money gram, T/T
Delivery: DHL, FEDEX, UPS, sea shipping
Delivery time: 15-45 days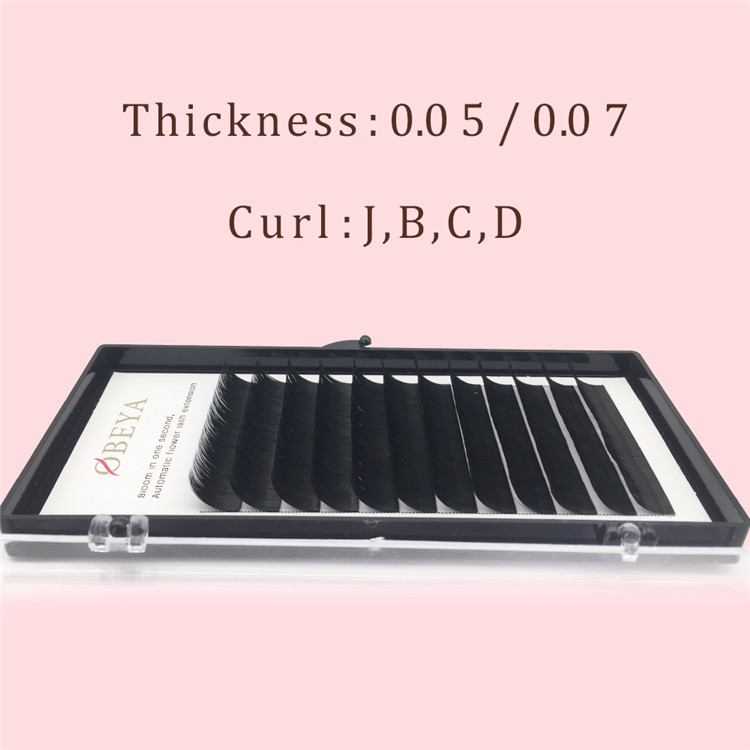 2.More Detail:
• These new automatic flowering lashes are a one of a kind lash. A selection of 3-5 for a cluster of grafted to a lash on the eyelash method for the automatic flowering eyelash.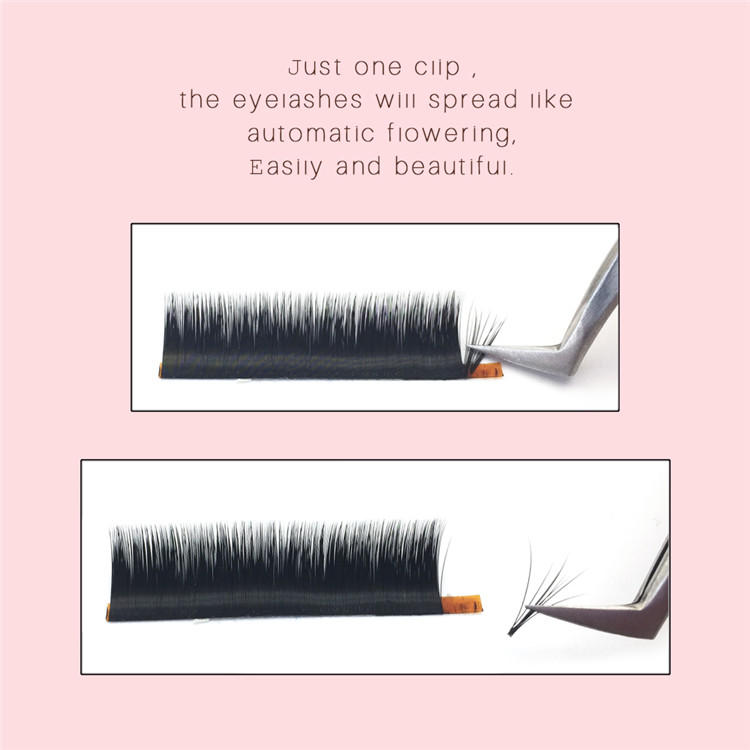 • Single grafted eyelashes,if you take a cluster from the strip,the lashes will spread just like automatic flowering,regardless of flowers to take a few are in a lashes.
• Different lashes length per lines,according their needs to take.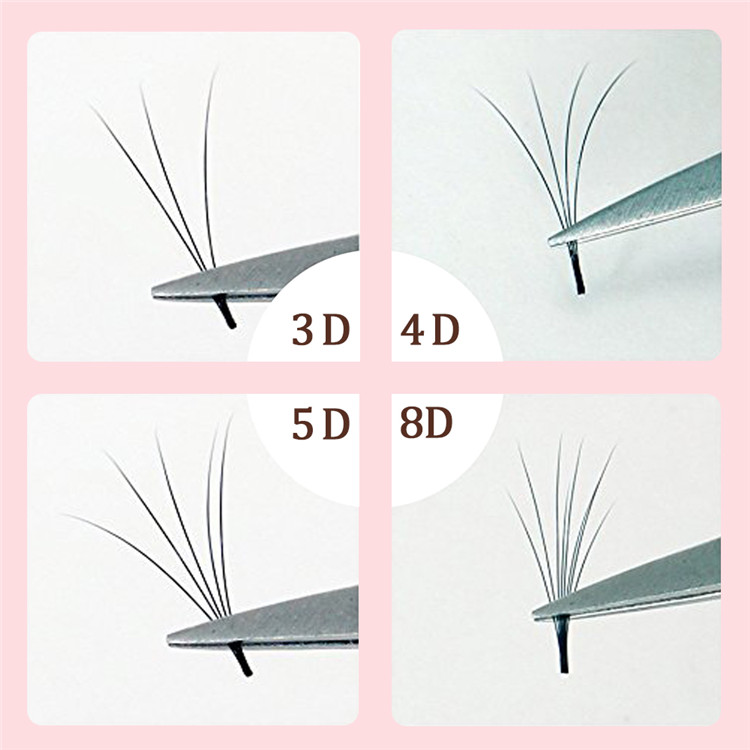 3.The advantage of eyelashes:
• These lashes are self-fanned as they are picked up from the tape, creating any fan from 2D - 20D.
• These lashes are perfect for beginners of volume lashes who have not got the technique of how to open up a volume fan correctly, or are using pre-made fans and want to get a fuller look while saving money.
• Save your grafting time,Special craft,Save your money,you can do 2D-20D fans only use one tray flowering eyelash.So Convenience.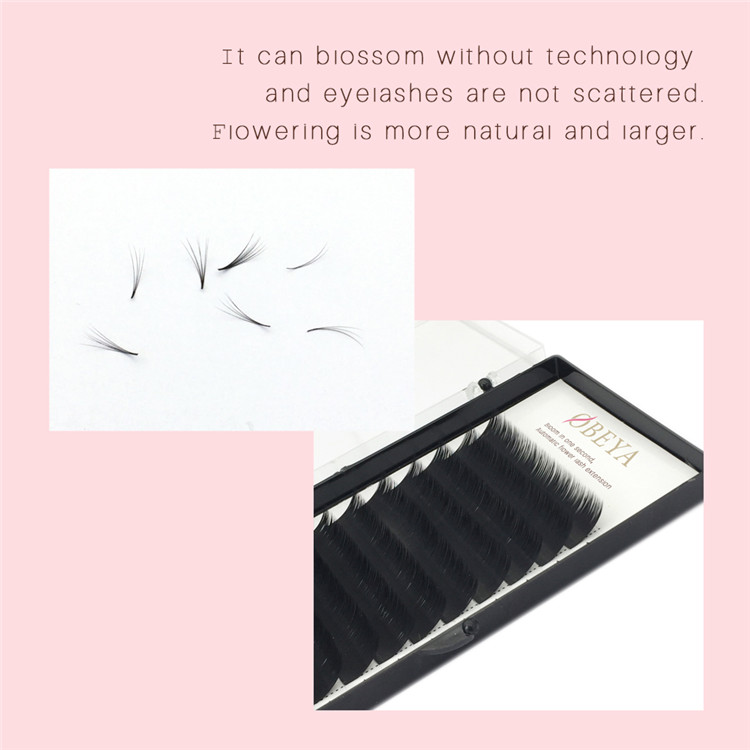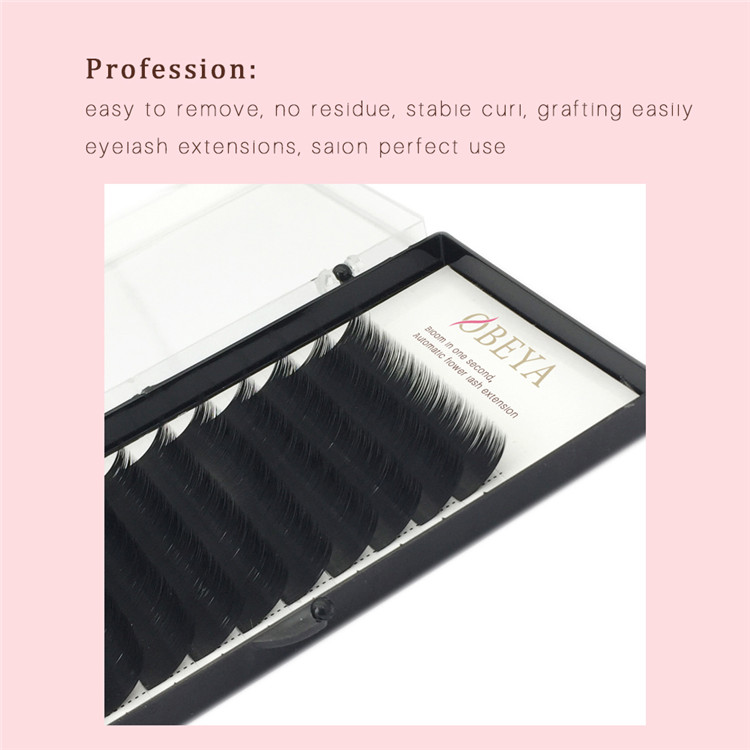 You may like: